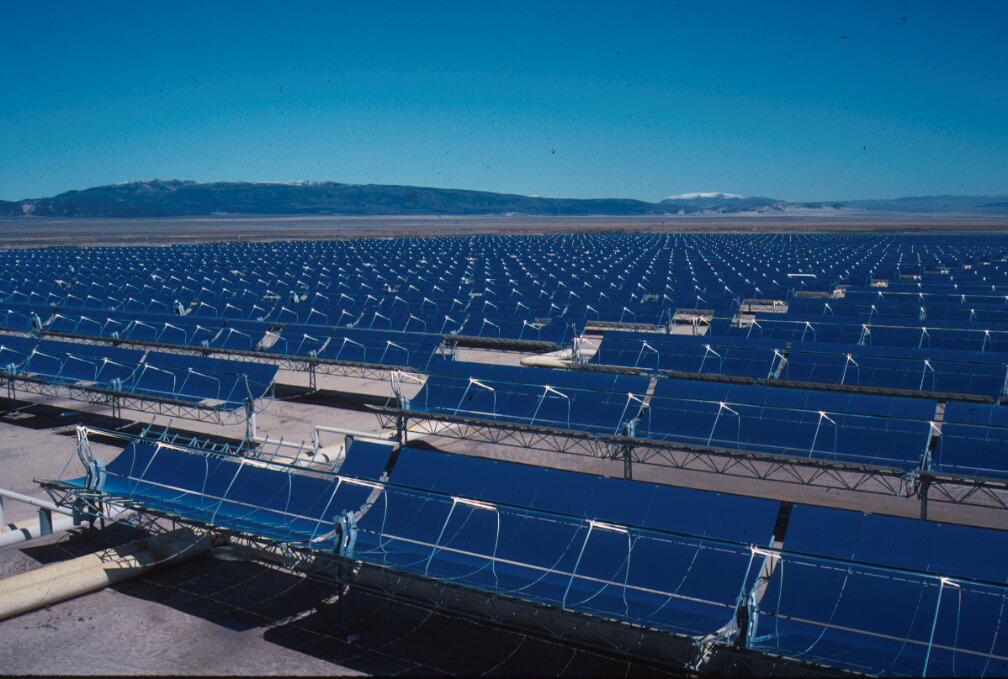 Positive Future #6 (Feature photo – Concentrated Solar Facility – by BLM)
The debates go on about how fossil fuels will continue to dominate for decades into the future. However, the realm of solar power – that includes CSP facilities – is a stunning leap into the future. CSP stands for concentrated solar power. Mirrors reflect sunlight onto a central point which heats water to create steam to run turbines that create electricity. While much of the turbine technology is presently driven by coal and natural gas, don't let that fool you.
Recently being completed in Morocco is the Quarzazate facility – capable of producing 580 megawatts of power (enough to power 580,000 homes). There is $9 billion dollars lined up to finance the facility (see video below). The facility is able to store up to 8 hours of energy, cover an area of 6,200 acres and use over 1 million mirrors.
However, this $9 billion first phase is just the tip of the iceberg. The Quarzazate facility is a project of the Desertec consortium from Germany that envisions spending almost a half a trillion dollars ($470 billion) to create a super-power facility that can electrify large parts of Europe.
Not to be outdone, the Dubai Electricity and Water Authority just commissioned the building of another super-power CSP facility that will produce 700 MW (enough to power 700,000 homes) with 15 hours of storage at a price of only 7.3 cents per kWh at the facility.
Want More? - Sign up below