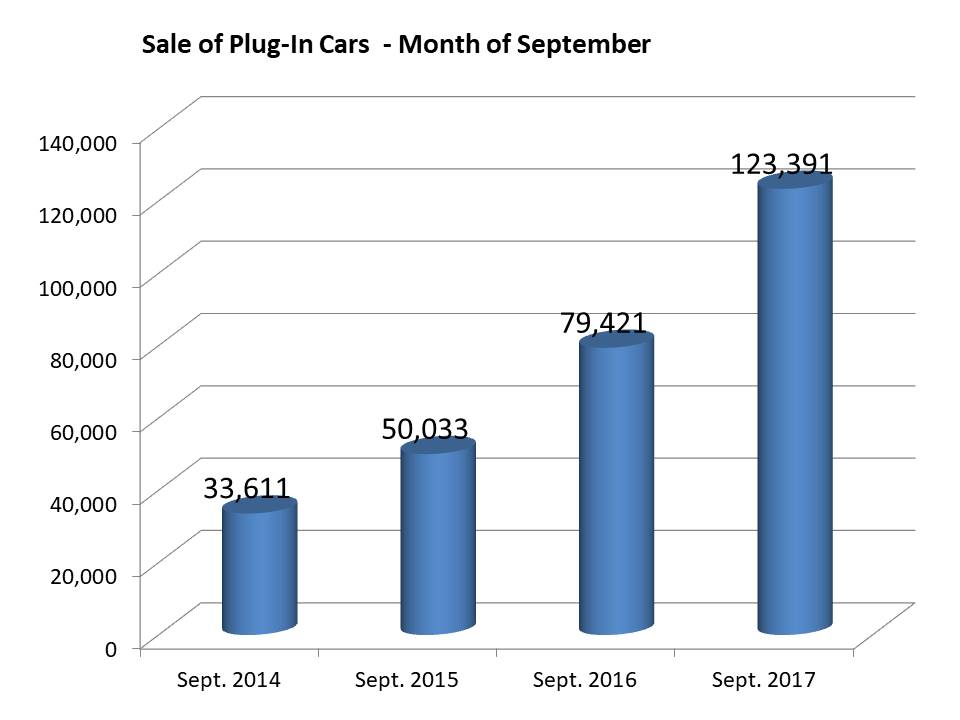 Positive Future #7 (Feature photo – Positive Future Info Graphic)
The condition of the atmosphere in terms of toxins and volatility is really everyone's problem. The meteoric rise of plug-in-car sales is to everyone's benefit. The rapid rise of solar energy is only matched by the rapid rise in car sales that are either fully electric or have some battery range.
The graph above illustrates the global sales volume of plug-in cars for the month of September for the last four years. Estimates for 2017 (full year) global plug-in sales are in excess of 1 million cars (maybe 1.1 million). Global plug-in sales through September 2017 stand at 775,370 units.
Part of what is driving this mega-change in solar and plug-in cars is the dropping prices for solar, dropping prices for home and utility-scale battery storage and dropping prices for electric car batteries. Many electric car owners also have solar on their homes and some have solar plus storage. The volume of investment dollars pouring into this new paradigm is in the $ billions every month.
Want More? - Sign up below