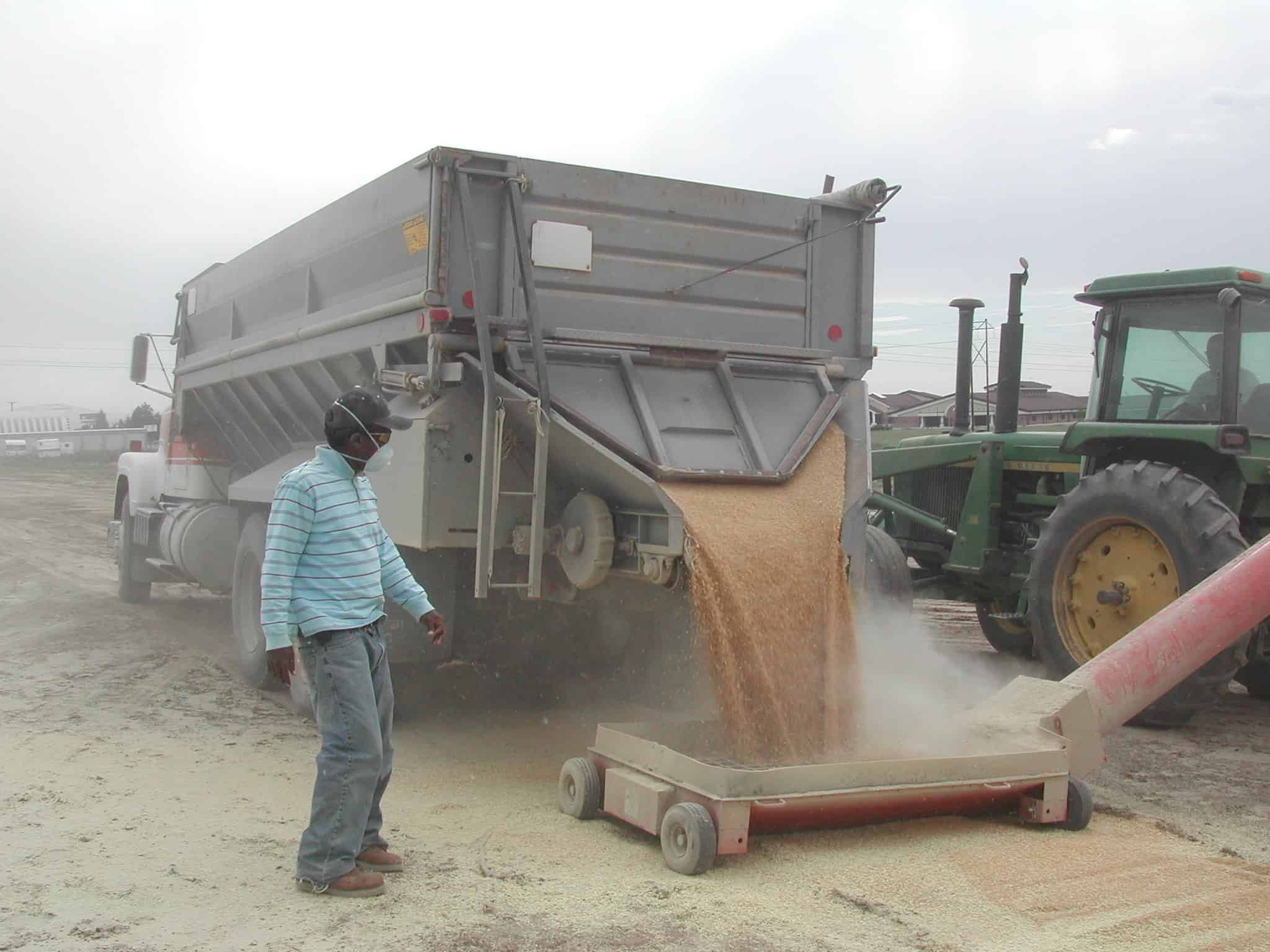 Positive Future #868 (Feature photo – Grain Harvest – Courtesy of Benjamin Gisin)
The World Agricultural Outlook Board (WOAB), a committee of the USDA, reports regularly on the production, consumption and ending stocks of major grains in June of each year.
Reports of harvest and production issues with wheat, have the WOAB projecting a drop in ending wheat stocks. Wheat stocks are measured at the end of June each year. Here is some perspective
Following are the wheat stocks numbers in million metric tonnes (MMT) (2,205 lbs. per tonne). Of consequence, is that population is growing at an average rate of 81 million people a year. So, on a per capita basis, declining stocks are more impacting:
June 2020        295 MMT
June 2021        288 MMT
June 2022        277 MMT
By July 1, 2022, there will be 8 percent less wheat stocks per person in the world than there was on July 1, 2020. Taking into consideration the ongoing kinks in the supply lines and shipping lines, the stage is set for a Wheat Tremor. A wheat tremor can affect four arenas: 1: Price increases. 2. Supply decreases. 3. Increases in the numbers of people who go to bed hungry. 4. Challenges for bakers, restaurants and grocers.
The upside to all of this is that upticks in prices, will bring more dollars to the table to grow wheat, unkink supply chains, and expand efforts at food security. The rising price of wheat also has a long-term effect of keeping farmland in farming as opposed to urbanization.
Another trend worth noting, is the trend to smaller families. Since 1965, fertility rates have been cut in half, from 5 children to 2.47 children. The fertility rate is the average number of children that would be born to a woman over her lifetime.
There have been larger wheat tremors in the past, like in 2008 and 2009, which the world weathered through.
You can access the WOAB (WASDE) report at the following link. Scroll down to see the October links.