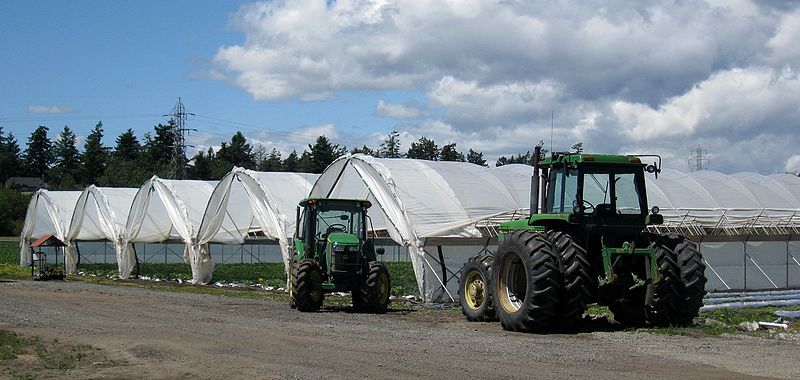 Touch the Soil News #874 (Feature photo – Greenhouses in Saanich – CCA SA 3.0 Unported)
Saanich, a city of 115,000 on Vancouver Island, Canada is re-inventing its own food system. The municipality wants to establish its own food security – outside of any national or provincial (state) systems. To this end, the community has put together an in-depth report on where to go and how to accomplish community food security for the whole city.
The plan is, over the next 10 to 15 years, to establish complete food security for the area to include:
Connect local food systems and improve individual and community food self-sufficiency.
Manage land in the city in ways that protect all existing farmland while developing urban food on public lands (even city parks) to grow food.
Support the farming professions.
Expand opportunities in urban agriculture.
All citizens to have access to local and sustaining food.
See the full vision and report at the following link"
http://www.saanich.ca/EN/main/community/agriculture-food-security/agriculture-food-security-plan.html
Want More? - Sign up below