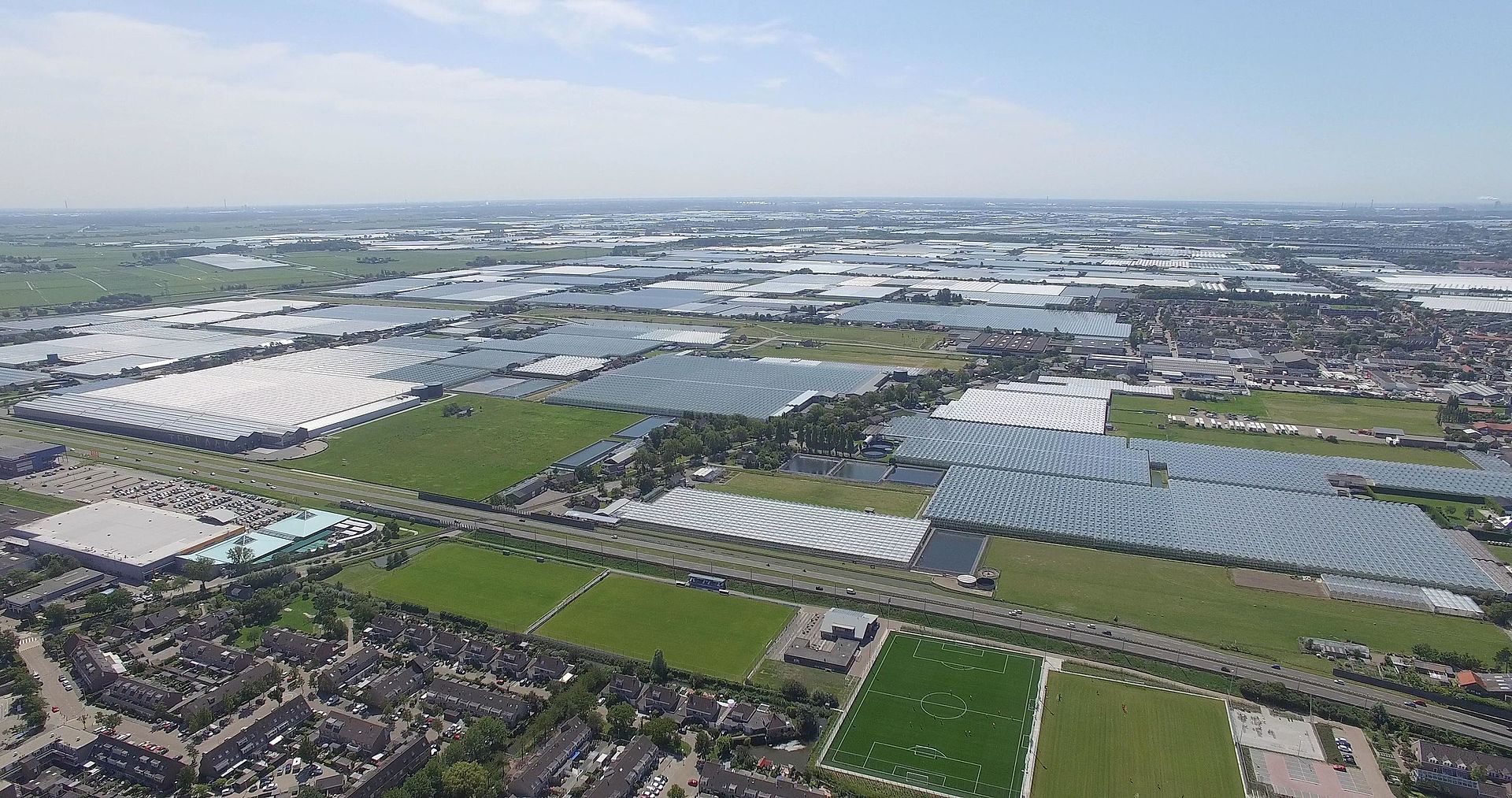 Touch the Soil News #830 (Feature photo – Netherlands, the Greenhouse Capital of the World – Hanno Lans CCA 2.0 Generic)
In 2000, the nation of Netherlands (called the Dutch) made a national commitment to sustainable agriculture. The national rallying cry was "twice as much food using half as many resources. Being in a Northern climate, the Dutch have adopted the use of greenhouses, which has made them global leaders in this technology. The Netherlands is the largest exporter of food after the United States by dollar value.
Through innovations and technology, the Dutch have dramatically reduced the use of water – in some cases by as much as 90 percent. Greenhouse produce is now almost totally pesticide free. Poultry and livestock producers have cut their use of antibiotics by as much as 60 percent. Some Dutch potato growers are able to produce twice the tonnage of potatoes per acre over the global average. More than half the nation's land is used for agriculture and horticulture.
The Dutch are the world's largest exporter of potatoes and onions and second in vegetables overall. The Netherlands is home to the Wageningen University & Research – widely regarded as the world's top agricultural research institution. The Wageningen University works with more than 140 countries in some form of agricultural research and dissemination of agricultural technology.
For perspective, the Netherlands has almost 30,000 acres of food production under greenhouses. That is equivalent to a greenhouse farm that is 100 feet wide and 2,500 miles long (almost the width of the U.S.).
Following are three short videos on Dutch greenhouse agriculture:
Want More? - Sign up below