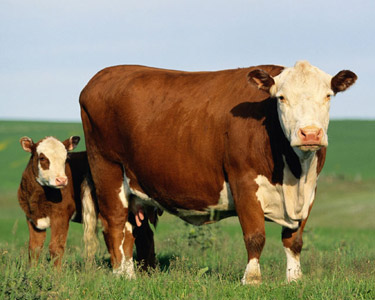 Touch the Soil News # 154
In the livestock business, they are called mother cows. In USDA statistics, they are referred to as beef cow herds. A mother cow is kept around the ranch to have a calf each year. A rancher keeps the mother cow and the calf goes into the meat supply. The USDA keeps track of how many mother cows are out there in order to get a sense of the ongoing supply of beef.
In 1975, America had 46.9 million mother cows. That number has steadily dropped to 30.5 million cows this year on 7/1/2015. Why did mother cow numbers decrease by over 16 million head? See Info Graphic #1 to see the trends since 1975.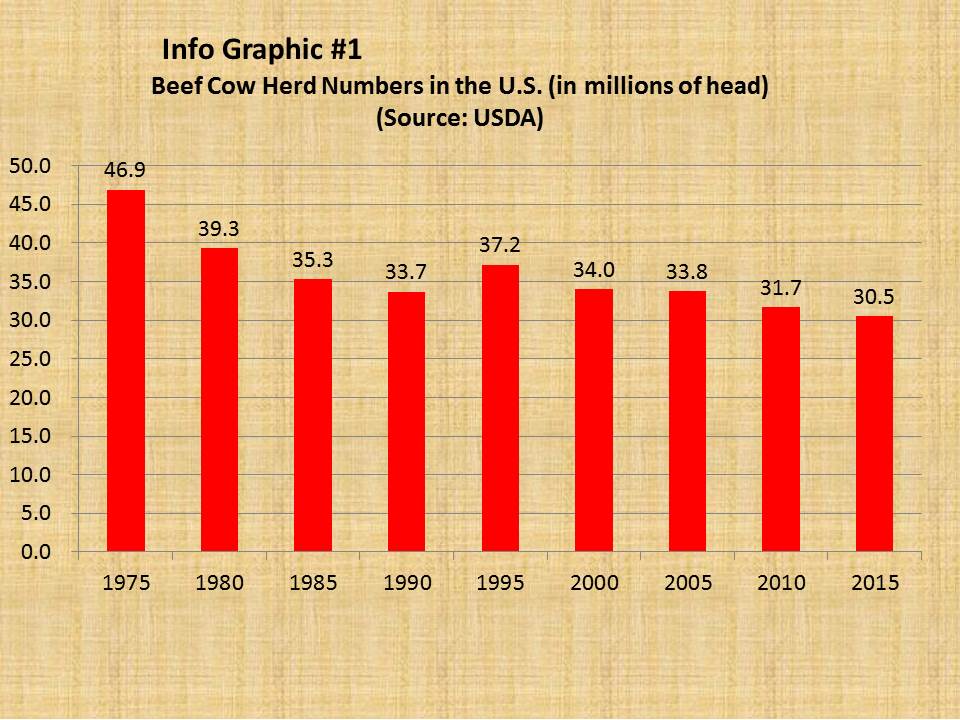 Despite the reduction in mother cows, the actual volume of beef has not decreased as much, though total output has declined due to drought – causing beef prices to spiral upwards. Some of the drop in cow numbers has been partially offset by increases in the size and weight of beef animals.
Through selective breeding and the administration of hormones, beef animals are about 500 lbs. bigger at time of slaughter in 2015 than they were in 1975. In 1975, a beef animal weighed about 800 lbs. Today, a beef animal weighs around 1,300 lbs. – that's an increase in average weight of around 65 percent!
But hold on, there is more to the story. One of the world's largest agricultural banks – Rabobank from the Netherlands – predicts that cow numbers are about to increase in the United States. Rabobank has loan production offices in the U.S. that only make loans to farm enterprises. Rabobank predicts that mother cow numbers will increase by 3 million cows over the next 5 years – a 10 percent increase.
Of note about Rabobank's prediction is that many of these new mother cows will not be housed on the old ranches of yesteryear. Over half of them will go to new homes on land typically used for row crops. This means only one thing, greater competition for farmland and water.
There is also another piece to the puzzle, the U.S. is exporting more beef to meet global demand. So the question folks have to ask themselves is simple: With beef production being constrained by drier climate trends and the U.S. wanting to export more beef what will be the bottom line in terms of food costs in the future?
The following short video clip offers some further insight into beef.
Want More? - Sign up below