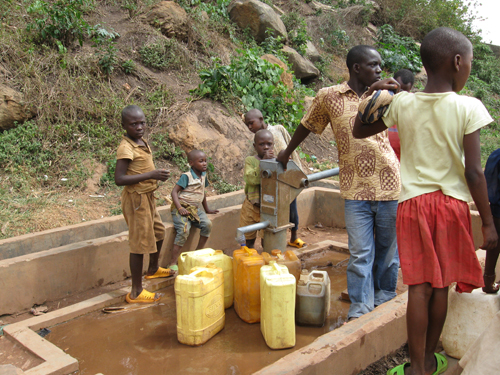 Positive Future #74 (Feature photo – Many citizens of Rwanda have no electricity – CCA SA 2.0 Generic)
According to the International Energy Agency (IEA) over 1.2 billion people (16 out of every 100 people) must live without electricity. Some 3 billion people don't have sanitary cooking options and still use solid fuels (wood) to do their cooking (that's 40 out of every 100 people around the world).
The first-world solution of expensive and polluting coal, oil and nuclear, plus billion-dollar transmission lines – simply was not the ticket that included all of humanity.
For the past seven years, a company named Mobisol (mobile solar) headquartered in Germany has been in Africa to solve that problem. Declining costs of solar has allowed Mobisol to enter into partnerships with 12 nations representing millions of people without power in Africa. Today, they have electrified over 500,000 people and the company has 750 employees. The goal is to electrify 20 million people over the next five years.
You can learn more about the company here: http://plugintheworld.com/
Want More? - Sign up below