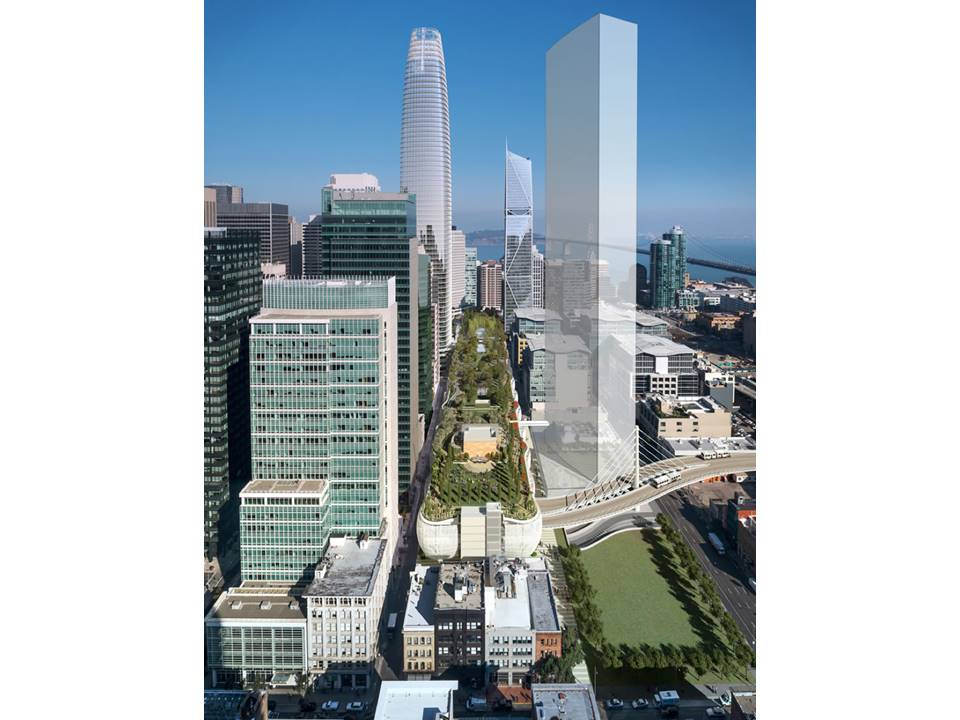 Positive Future #62 (Feature photo – Salesforce Transit Center – Rendering courtesy of the Transbay Joint Powers Authority)
In the past, there were the grand old railway stations that brought America together – face to face. Over the years, many of these iconic landmarks have disappeared. Today, most Americans see each other through their car windows or some electronic communicating device.
Now, with most large cities facing frequent gridlocks – with surface roads unable to handle the load -public transport is working hard to re-invent itself.
At the forefront of modern public transportation is San Francisco, which will soon have new fully operating central public transportation facility. Called the Salesforce Transit Center, it has already had a soft opening but there are still some things to work out. The $6 billion dollar project is a showpiece of rooftop parks and bringing people together with buses and trains.
This large central station, for enabling public transportation, has been under development and construction since 2010.
Want More? - Sign up below