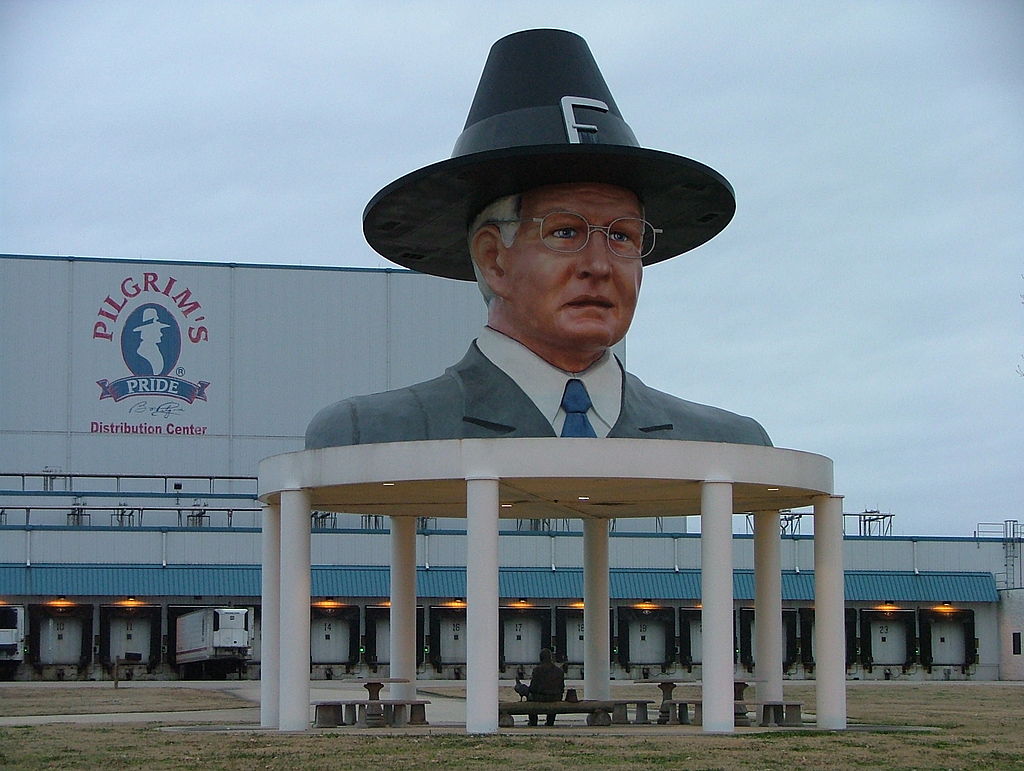 Touch the Soil News #373
Pilgrim's Pride, the nation's largest producer of chicken, and the USDA Food Safety and Inspection Service were receiving calls and complaints of foreign objects in Pilgrim's Pride chicken products. The products in question included 10, 20 and 30 pound boxes of various chicken products sold to institutional cafeterias such as schools.
At the heart of the complaints was the presence of extraneous materials in the food including plastic, wood, rubber and metal. After assessing the situation, the decision was made to recall 4.6 million pounds of chicken products for institutional use.
Pilgrim's Pride distribution center in Pittsburg, Texas. The obvious question is how do wood, rubber, plastic and metal get into Pilgrim's Pride chicken products? (photo courtesy of John Bonzo – creative commons)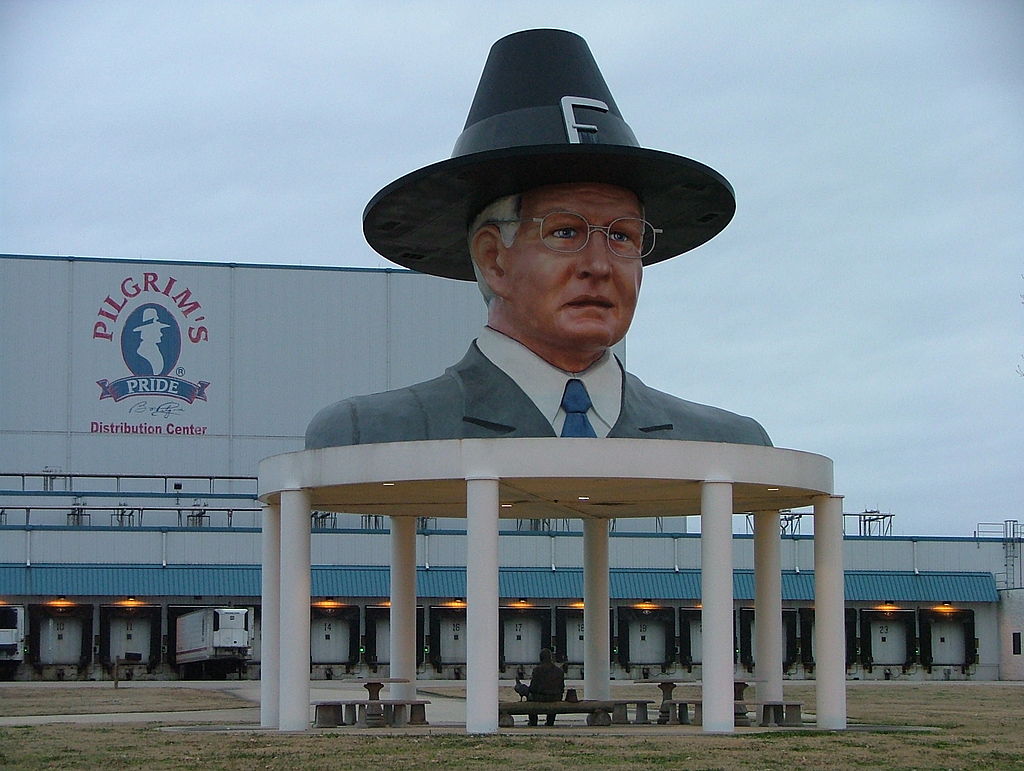 Pilgrim's Pride, headquartered in Greely, Colorado, is simply a subdivision of the world's largest meat processing company called JBS SA from Brazil. JBS SA sells protein in over 150 nations around the globe employing roughly 200,000 people.
Before we get too excited about the breakdown of food handling at Pilgrims Pride, we must note that a few days after, Foster Farms had to recall frozen chicken nuggets because of plastic and rubber in the product. Foster Farms of Farmerville, Louisiana is recalling a quarter million pounds of cooked, frozen chicken nuggets.
Following is a rather dry, but informative, presentation on the scope of the Pilgrim's Pride Company.
Want More? - Sign up below