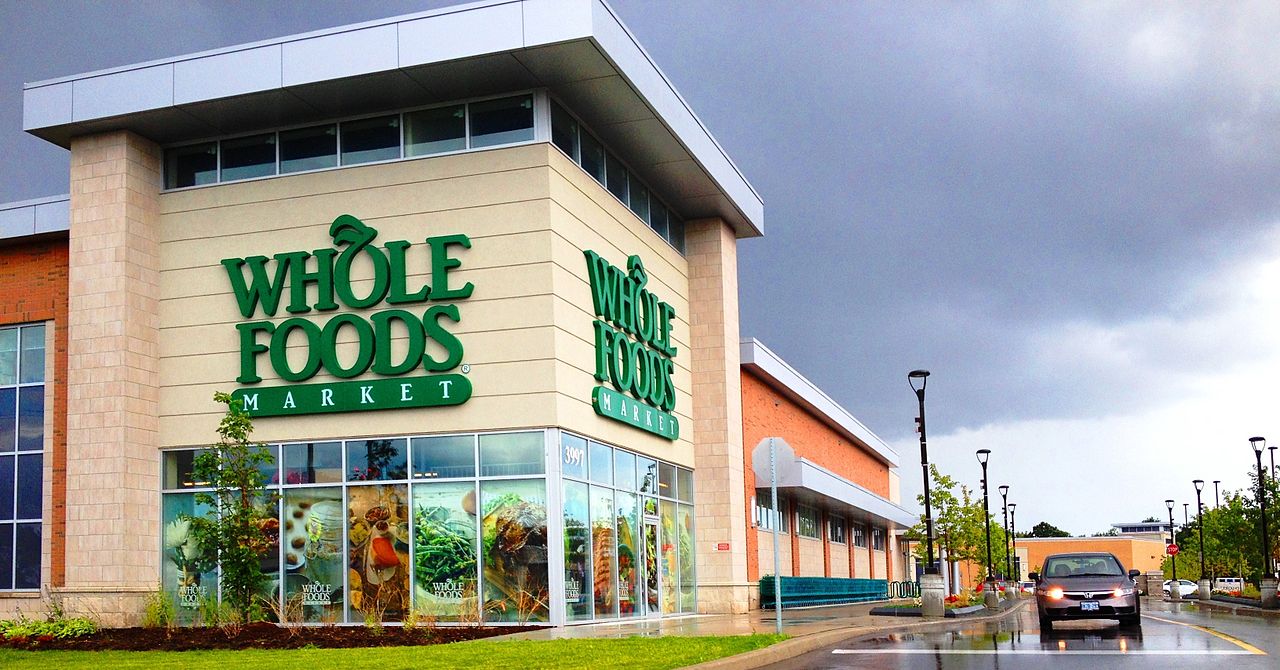 Touch the Soil News #622 (feature photo – CC SA 4.0)
According to Whole Foods Market, it is operating 469 stores and has over 87,000 employees. The long term goal of Whole Foods Market has been to expand to 1,200 stores – they've got a long way to go.
Unfortunately, sales have slowed dramatically. Whole Foods Market plans to open six stores this quarter, but shutter 9 stores for a net decrease of 3 stores. The company has had to endure six straight quarters of declining same-store sales.
The reasons for Whole Foods Market in losing wind in its sails are complex – heavy competition from majors like Kroger and Walmart, other natural grocery stores coming up and, of course, the economy.
Not to worry, however, as the company is feeling drops in same store sales, stockholders, in 2016 took out record amounts of value. The company spent $1.1 billion in cash to increase stockholder value – $175 million in stock dividends and $944 million in stock buybacks.
One must ask, why is it that when Whole Foods is facing financial cross winds do stockholders increase what they take out of the company?
Following is a short video clip on Whole Foods looking to cut costs in order to boost sales:
Want More? - Sign up below