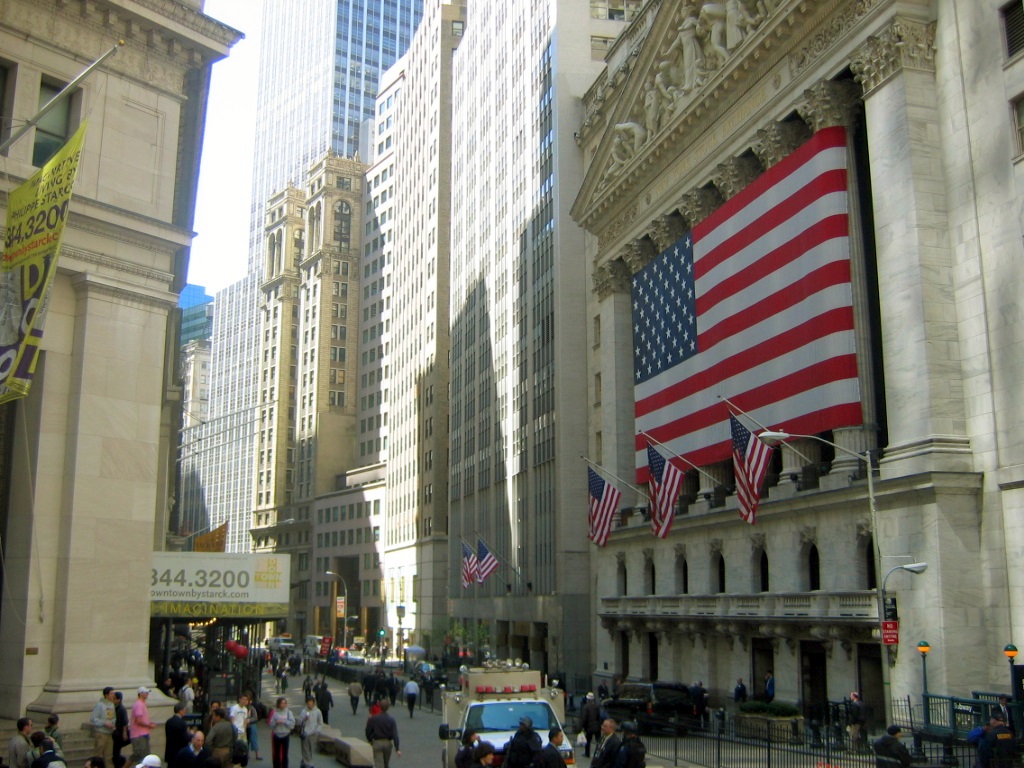 Touch the Soil News #898 (Feature photo – Wall Street in New York – CCA SA 3.0 Unported)
The nation's two largest grocers are racing each other to offer customers checkout-free grocery shopping. Kroger is unfolding its scan, bag and go service in 400 stores starting in 2018. Customers are given a scanner or can use an app to scan products, bag them and then even pay with an app.
While being able to avoid going to the checkout stand is touted as a new service, what else might there be behind the trend? What investor in Kroger or Walmart would not love it if customers would do the checkout work instead of having to have employees?
Wall Street thinks Kroger is worth about $25 billion and Walmart is worth about $295 billion. It takes a lot of cash to keep these investors happy.
From the most recent information (2016) Kroger is juggling $30 billion in debt and paid out $2.2 billion in stockholder dividends and stock buybacks. Walmart is juggling $118 billion in debt and paid out almost $15 billion in dividends and stock buy backs.
With significant debt loads and investor expectations, every job that's cut matters.
Want More? - Sign up below