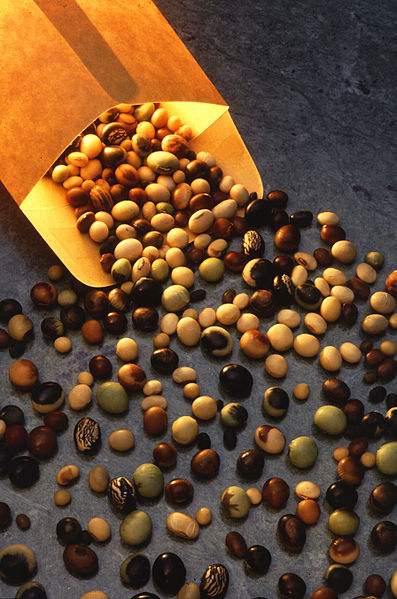 Touch the Soil News #1017 (Feature photo – A Variety of Soybeans – USDA)
Soybeans are the foundation of the world's meats. Soybeans are used to feed poultry, pork, beef, and fish. As the U.S. prepares for a trade war with China, China is taking aim at America's heartland where soybeans make or break American Agriculture.
China consumes 1/3 of the world's soybeans – most of which is imported from the U.S. and Brazil. The U.S. and Brazil produce 80 percent of the world's soybeans. In short, a trade war with China could destabilize global supplies of soybeans undermining food security for literally billions of people. In a destabilized soybean market, U.S. farmers could take a real hit as China goes elsewhere to feed its peoples.
This year, China is set to import 103 million metric tonnes of soybeans that would need a 91 million acre farm. That equates to a farm that is 50 miles wide and 2,800 miles long.
If China can't get it from the U.S. it will try to get from farm resources in other nations – hindering the ability of those nations to feed themselves. As many agricultural trade organizations are aware – and have been calling the presidential administration – a trade war could cause everyone to lose.
Want More? - Sign up below