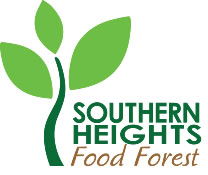 Touch the Soil News #239
Folks in Lincoln, Nebraska have been working on a new kind of community space – one of the first of its kind in the U.S. It is loosely called a Food Forest. A food forest is a place where food and the cultivation of food is carefully chose to sustain people. Called the Southern Heights Food Forest, the project is a 2-acre space that includes a research-based outdoor classroom, a community garden, an urban agriculture plot and a place for all ages of people to come together. Instead of a city park with grass and trees, it is a space that educates about food, creates food, helps people connect with food and uses a local food chain to connect the community.
The Southern Heights Food Forest explains its vision as follows: "To change the way we think about and value public space as a community. Creating a space where entire communities and families come together to interact with each other and build relationships. A space where children can play freely while learning about nature, where we teach each other about food, where people form multi-generational relationships – a catalyst for true community development."
Southern Heights Food Forest layout plans (you may need to zoom in)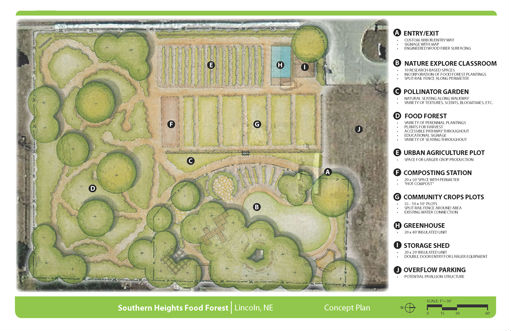 I admit I was drawn to this new concept of a public space. In my home country of Switzerland, back in the 1940s (WWII era), many of the city parks were planted into potatoes which were tended by the local folks. My mother conveyed this story to me as she remembered it when she was a young woman.
The Southern Heights Food Forest is coming to be through the collaboration of three organizations – Community Crops, Nature Explore and the Southern Heights Presbyterian Church.
So, will city parks give way to the food forest model? That answer is best arrived at by asking how far Americans are willing to go to protect and have a hand in their food and community.
Worthy of note is that a community came together – primarily around urban food and farming – to create a new community "park" model. This first of a kind model illustrates the depth at which Americans are embracing connections to local food.
Following is an interesting video clip on the Southern Heights Food Forest: