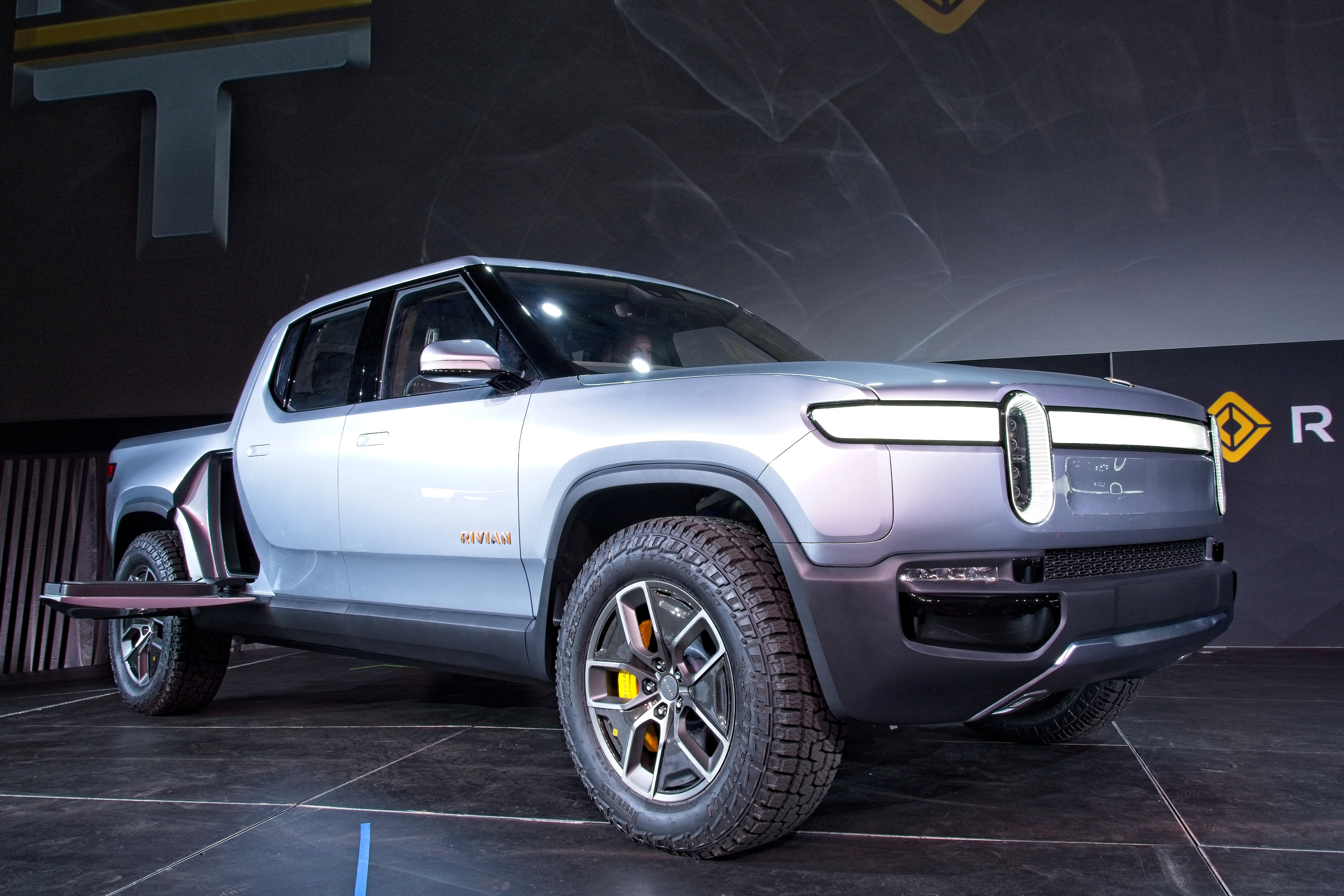 Positive Future #357 (Feature photo – Rivian Pickup Truck – CCA SA 4.0 International – Richard Truesdell)
America is in love with big trucks that have lots of power. Ford, Dodge, General Motors and Toyota have bet their bottom line on that reality. Out of nowhere comes the Rivian Electric Truck https://products.rivian.com/ . The truck comes) with an electric range of 400 miles, a quad motor system for superior driving control, a water wading depth capability of 3 feet and acceleration of 0-60 in 3 seconds.
Major automakers are under attack from newcomers to the auto and truck scene. CleanTechnica reveals a handful of emerging companies that have powerful ideas, technology and financing that are emerging on the scene. There are new names like Faraday Future, Nio, Byton, Lucid Motors, Rivian and SF Motors. These automakers are partly capitalizing on a world moving away from fossil fuels and entering an age of decarbonization.
You can read the full story here:
https://cleantechnica.com/2019/01/13/a-new-wave-of-electric-vehicles-the-startups-challenging-the-status-quo/?utm_source=feedburner&utm_medium=feed&utm_campaign=Feed%3A+IM-cleantechnica+%28CleanTechnica%29
Want More? - Sign up below