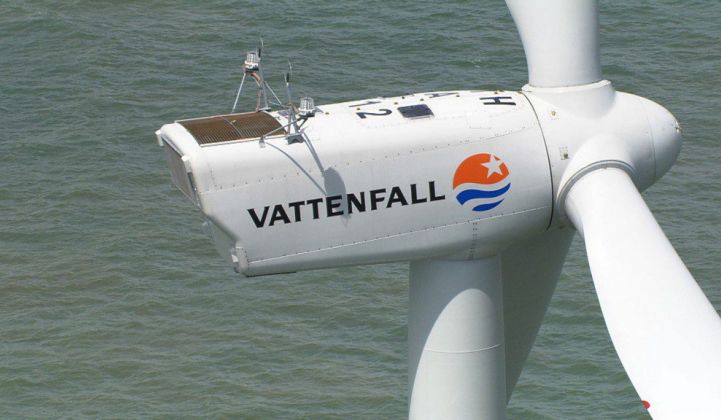 Positive Future #123 (Feature photo – A Large Vattenfall Wind Turbine – photo courtesy of Vattenfall)
Vattenfall, a Swedish company has successfully installed an 8.8 megawatt offshore wind turbine off the coast of Scotland. Plans are to install 11 of these giants. Each blade is 262 feet long. With one blade extended upwards, the total height of the turbine reaches 626 feet high.
The turbine – with one rotation – can power an average home for a full day.
Want More? - Sign up below