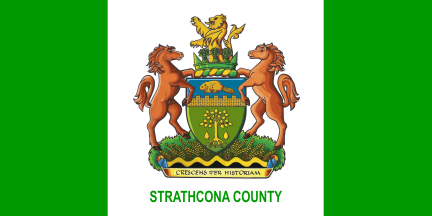 Touch the Soil News #536
Strathcona County, located in central Alberta, Canada, is for most of the world not the center of attention. However, this small county of 100,000 inhabitants has decided to rethink its food future in a major way. It would set an example that could attract international attention.
What makes Strathcona County different, is the sweeping changes it has identified for potential incorporation into local laws. If Strathcona County moves on its visions, it will be one of the most sweeping remakes of a community in modern world history.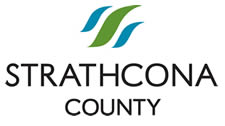 Following is an outline of the proposed actions:
Action #1 – Community Gardens
Amend land-use laws to include "Community Garden" as a defined land use
A County-led community garden initiative with the County provide public land access
County promotion and Support for independent community gardens
Action #2 – Public Agriculture and Edible Landscaping
Amend Land-use laws to include "Public Agriculture" as a defined land use
Include edibles in regional-park planning
Develop an Adopt-a-Plot initiative to establish edible and pollinator-supporting public orchards and food forests in public spaces, for shared public harvest
Mapping of edible trees and shrubs in the public realm
Develop signage identifying edible plants
Action #3 – Urban Farms
Add urban farming definitions to the land use bylaw
Develop a County-supported youth farming and entrepreneurship program with a place-making urban focus
Develop a campaign to promote and support urban farming in Strathcona County
Action #4 – School Agriculture Program
Foster growing opportunities at every school in the County
Increase educational opportunities around urban agriculture, technology and entrepreneurship in schools
Action #5 Urban Livestock – Chickens, Pets, Bees
Pilot project for urban backyard chickens
Replace current Animal Control Bylaw with new separate bylaws: revised Animal Control (for livestock) and Alternative Pets
Bee Healthy Strathcona County: Revise planting guidelines to incorporate pollinator habitat into ornamental landscapes.
Bee Healthy Strathcona County: Beehives installed as demonstration projects in lower-traffic areas
Bee Healthy Strathcona County: Amend Apiculture Bylaw to allow demonstration beehives in additional land use districts
Action #6 – Home Gardens
Promotion and advocacy around residential gardening opportunities
Share programs and courses on home gardening across the community
Action #7 – Education and Coordination
Structured stakeholder conversations on key implementation areas of the Urban Agriculture Strategy
Education in all actions
Want More? - Sign up below