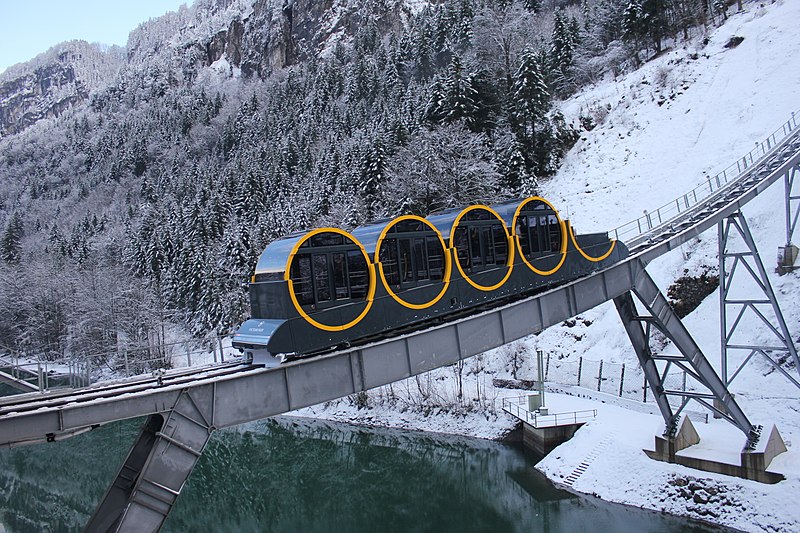 Positive Future #28 (Feature photo – The new Stoosbahn – CCA SA 4.0 International)
While serious news about economics and bad behavior fill our media, there are some fun things out there. Replacing an older rail trip up to a Swiss mountain resort, engineers have built the steepest railway in the world, climbing over 4,500 feet at a grade of over 45 percent.
The round passenger compartments always maintain a level interior so people do not have to strain with the steep elevation climb. The train holds 34 passengers upright all the time. The project cost about $53 million USD and officials evaluated 15 different options before deciding on the final one.
Want More? - Sign up below