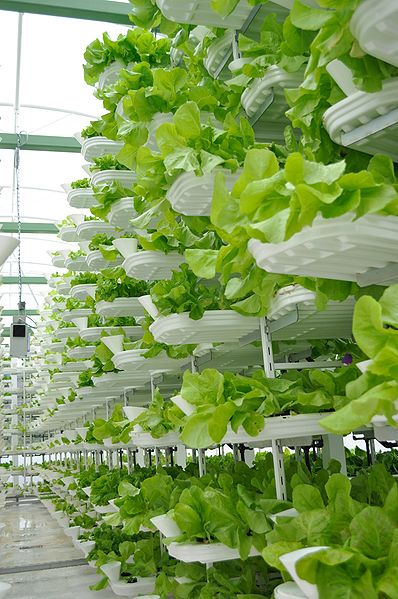 Touch the Soil News #919 (Feature photo – Vertical Farming – CCA SA 3.0 Unported)
Start-up company Plenty Farms (San Francisco, California) wants to build a new food chain – large indoor vertical farms near all major cities around the world. So far they have taken on $200 million in venture capital money led by Softbank from Japan.
Certainly, mainstream farming is expensive in terms of production and shipping – but then so are large high-tech buildings near big cities.
Plenty plans to make it work by removing waste from almost every step in the supply chain, build facilities near large population centers and be frugal about use of natural resources such as water, no pesticides, no synthetic fertilizer and no GMOs.
Matt Barnard, Plenty's CEO, recently told Reuters that China could have 300 large indoor farms near China's major cities.
Want More? - Sign up below