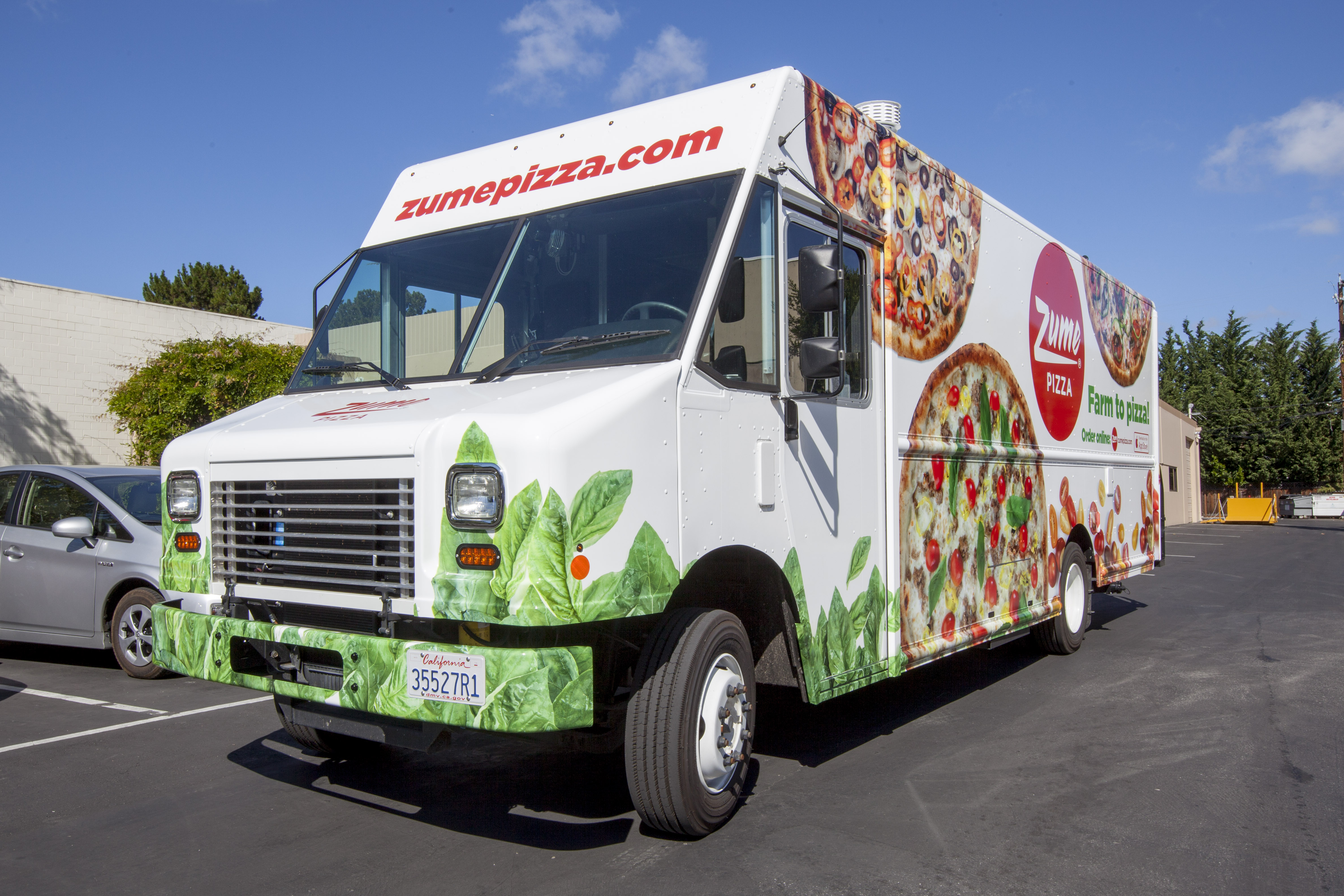 Touch the Soil News #832 (Feature photo courtesy of Zume Pizza free press photos)
There is little question that the Federal Reserve Bank (FED) is charged with monetary policy goals that maximize jobs. But what is the Fed to do when robots eliminate jobs faster than jobs being created.
Enter Zume Pizza. This company uses an array of robots (plus a few people) to make pizza. The company uses a delivery van with 56 GPS equipped ovens on board. The ovens are managed to bake the pizzas shortly before delivery.
Zume Pizza has obtained a patent on the cooking of food during delivery, which includes predictive algorithms to anticipate customer choices.
Zume Pizza is a small pizza company in Mountain View, California. Mountain View is surrounded by a much larger metropolitan area of some 2 million people.
The vision of Zume Pizza is more than just delivering pizza to the locals. The company wants to become a high-tech innovator creating robotic solutions for restaurants and retailers. Apparently a number of venture capitalists feel the same way. In addition to an original $6 million round of funding, Zume just raised another $48 million from a group of investors. That's what you call big bucks for a small pizza shop.
According to CB Insights, there are 10 million jobs at high risk of elimination due to automation within the next five years out of which 4.6 million are cooks and servers. Obviously, the robotics industry cannot employ the 10 million people who lost their jobs. So if folks don't have purchasing power, perhaps there will be fewer pizzas sold. The big question is the extent to which robotics will eliminate purchasing power faster than it will create purchasing power?
Want More? - Sign up below