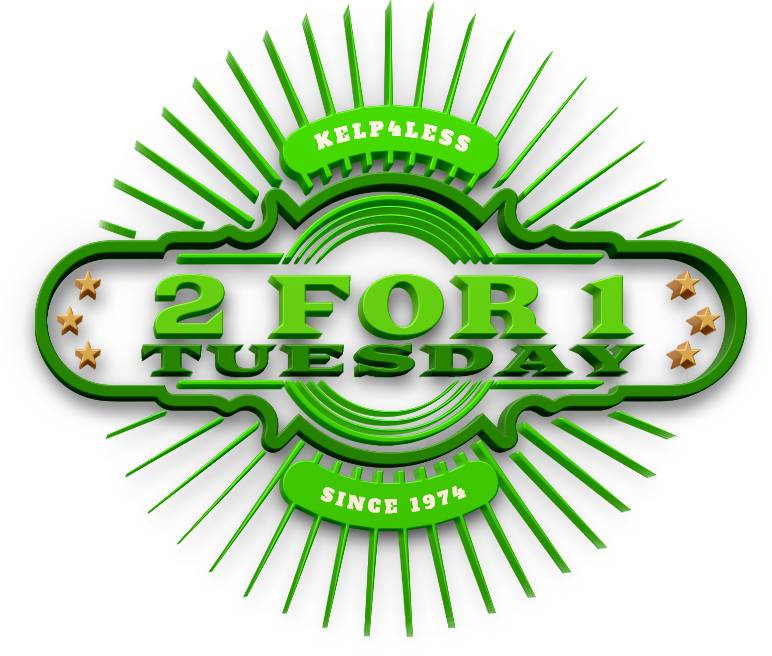 Step 1:
Add a qualifying product to your cart.
What is a qualifying product you ask? Our highlighted product in the 2 for 1 tuesday email for that week. (Product below is for demonstration purposes only)
Didn't receive an email from us? Sign up at the bottom of this page and never miss any special deals from Kelp4less again.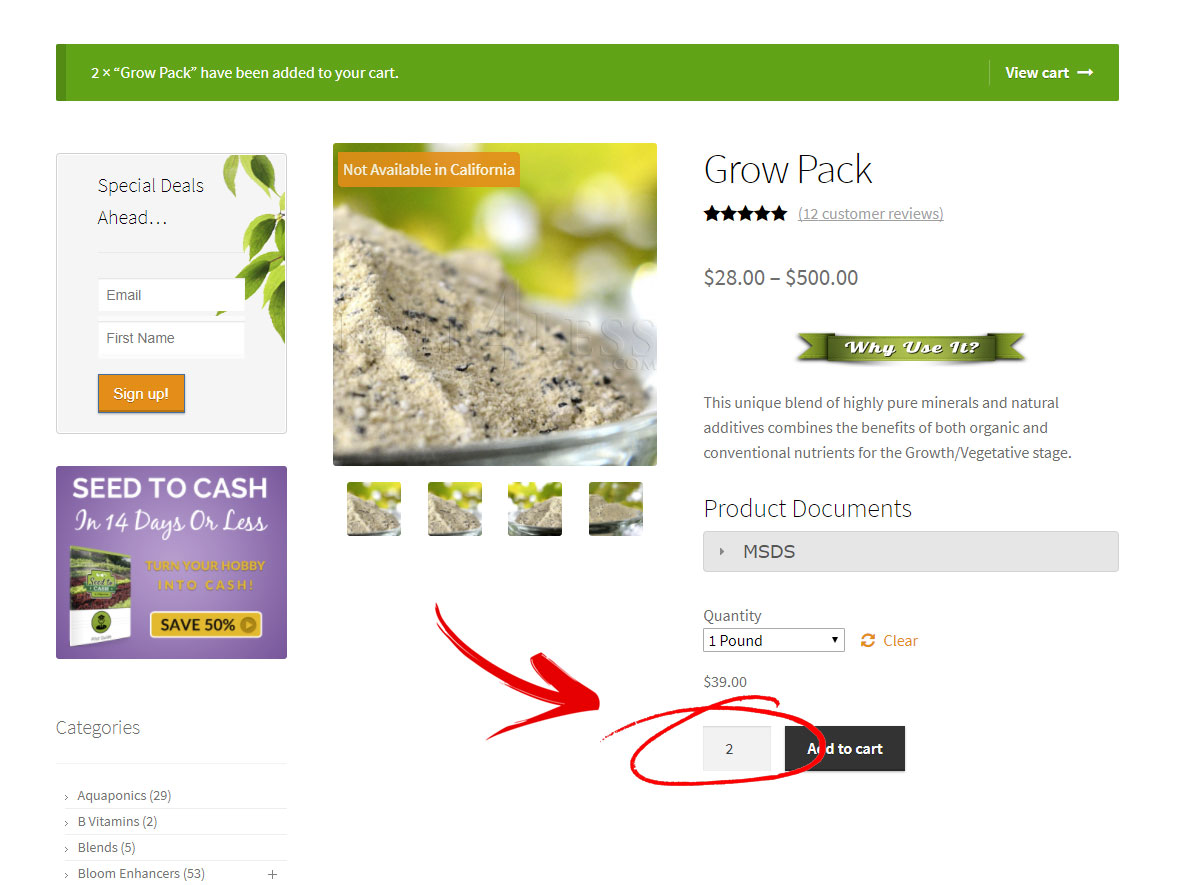 Step 2:
Ensure the QTY in your cart to a minimum of two. This will provide the discount for the 2 For 1 Tuesday Special. (Products in cart below are for demonstration purposes only.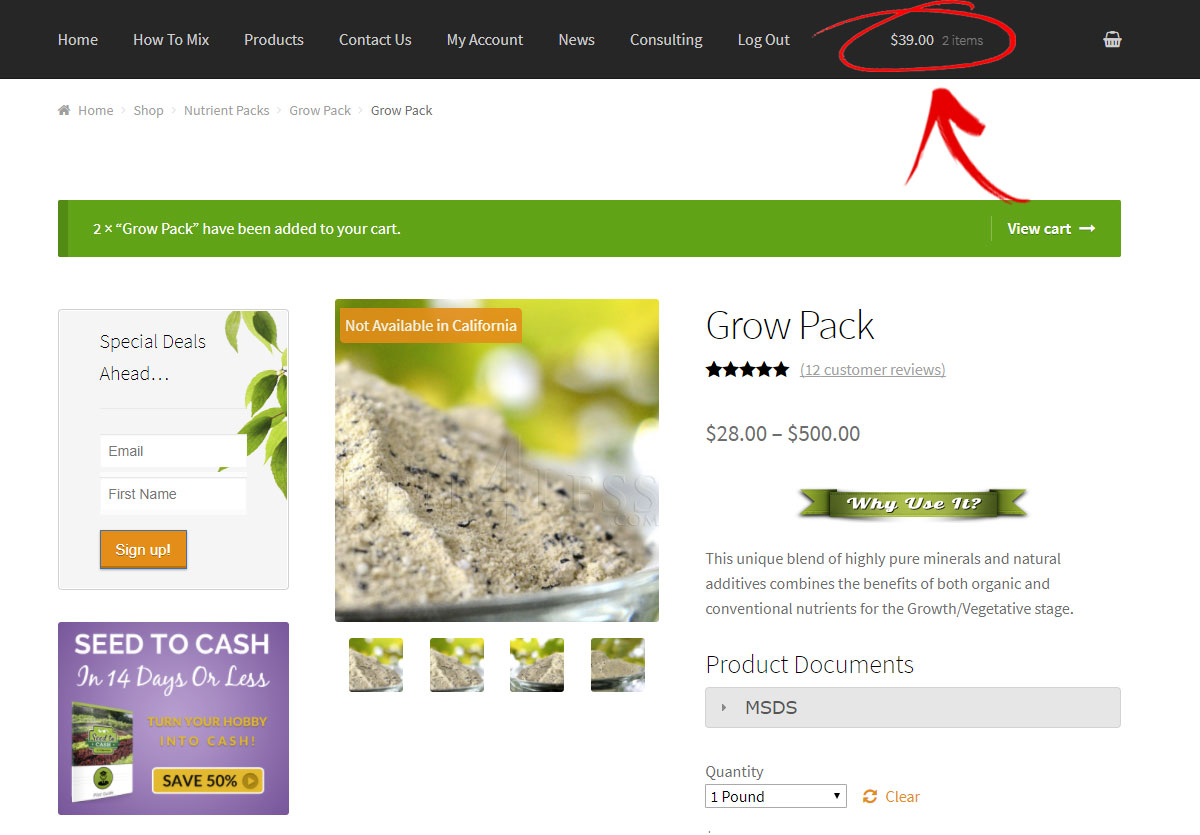 Step 3:
Notice how the discounts are automatically applied in the image below. As long as there are two items in your cart, or at least QTY (2) of any qualifying product, you will see the discount. (Products in cart below are for demonstration purposes only.)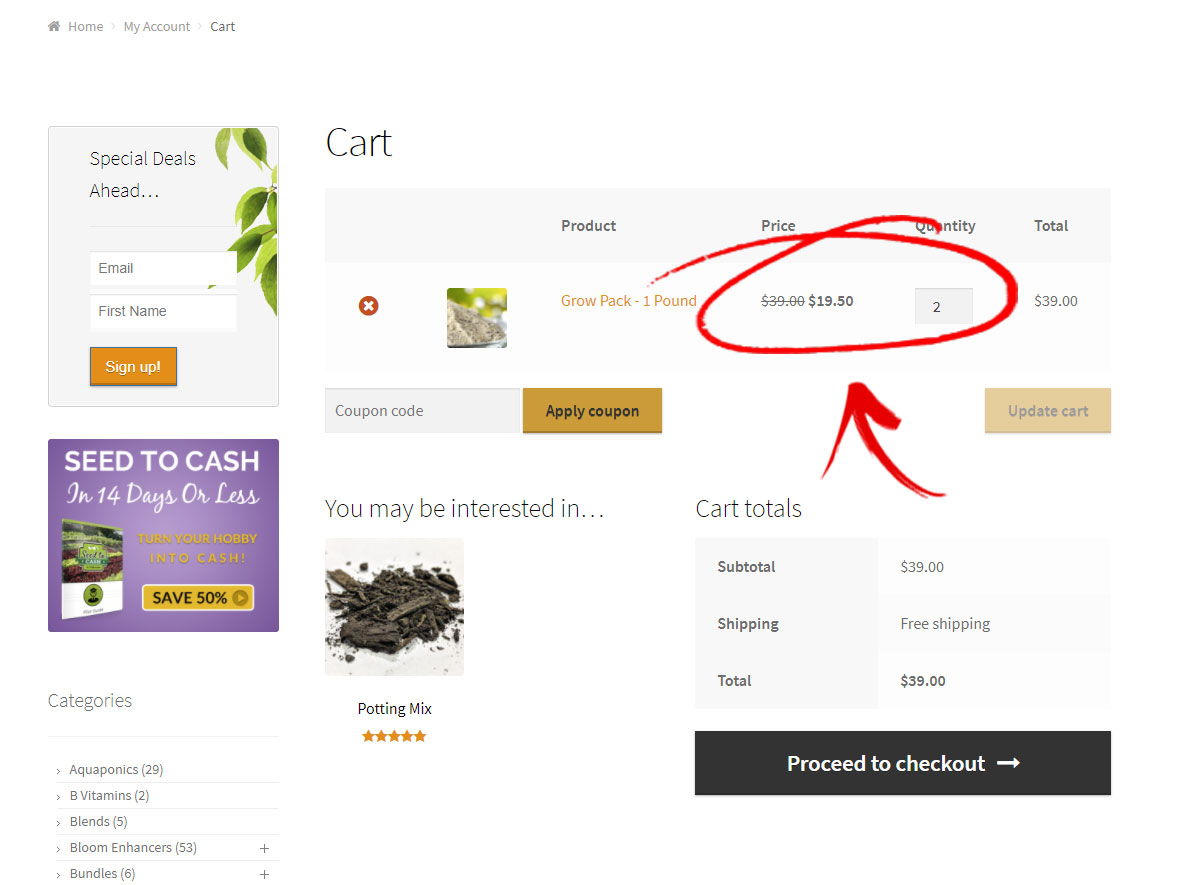 Want More? - Sign up below