Sale!
Gift Card
$23.75 – $475.00
Product Description
A perfect gift for that special someone. Let them choose what they need with this www.kelp4less.com gift card.
All items are shipped using USPS Priority Mail, unless otherwise requested and arranged by the customer, prior to order completion.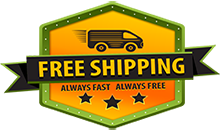 All orders ship within 48 hours of order confirmation and as always FREE SHIPPING in the USA. After successfully placing an order from Kelp4less.com you will receive an order confirmation email with the details of your order to the email address provided.
Once your order has shipped you will be emailed specific tracking information.
To check the status of an order please visit our "View Order" page.
---
Gift Cards are electronically delivered to your email address.
---
State of Idaho is not an option for shipping any of our products. If you are in the State of Idaho, please contact us direct.
---
Kelp4less Disclaimer
While Kelp4less has made every effort to ensure accuracy of information on its website and labels, Kelp4less assumes no responsibility or liability for the use and results of any of it's products.
---
The purchaser and the end user of Kelp4less products assumes sole responsibility and liability for product use, results and disposal. Kelp4less makes no guarantees either express or implied.