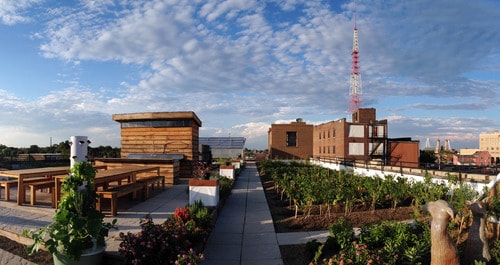 Positive Future #567 (Feature photo – Rooftop Farming – CCA SA 4.0 International, Oatafi US)
It is no secret that civilization began in the most fertile valleys of the world. From there, cities emerged and from there the cities moved outwards, paving the world's best farmlands.
While they have a long way to go, the activities of creating rooftop farms and turning asphalt parking lots into food producing areas are making steady inroads. One wonders, how big could this movement actually get?