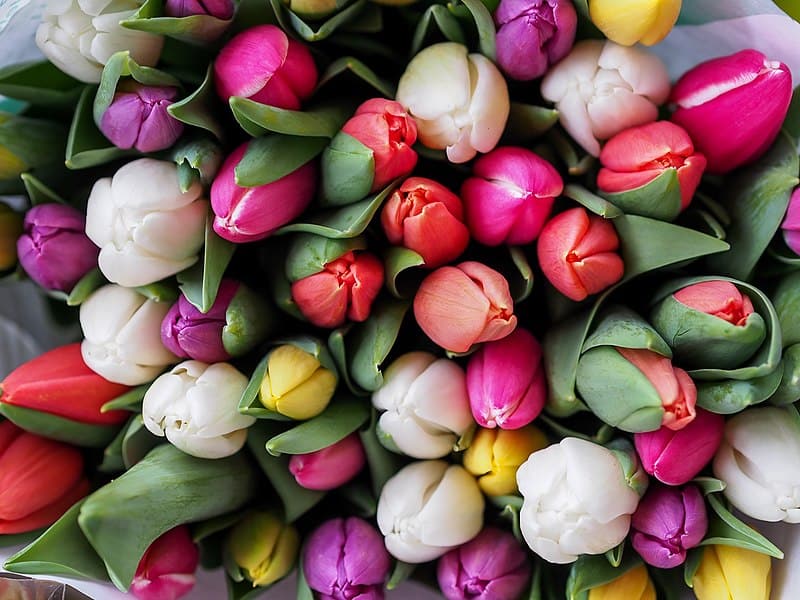 Touch the Soil News #1766 (Feature – Tulip Bouquet  – CCO 1.0 Universal Public Domain Dedication)
The news publication "Edible Vancouver & Wine Country, posted an interesting story a while back called A Boom for Blossoms. While the primary function of plants is to grow food and fiber, the story focuses on how beautiful flowers became an essential during the pandemic.
Seeing and having beauty, seems to be as important as food. Food keeps us alive, but beautiful flowers give us hope, a reason to live and be happy.  While this story did not make headline news in the major news portals, it made headline news in the hearts of people. You can read the full story here if growing flowers suits your fancy. https://ediblevancouver.ediblecommunities.com/food-thought/boom-blossoms
Website for The Front Yard Flower Company: https://www.thefrontyardflowerco.com/
Website for River and Sea Flowers: https://www.riverandseaflowers.com/
Contact for Moonbird Farm: https://www.instagram.com/moonbirdfarm/?hl=en
While we are paraphrasing a quote, attributed to Albert Einstein, it is worthy of restating "If it isn't beautiful, I don't want anything to do with it, even in mathematics.