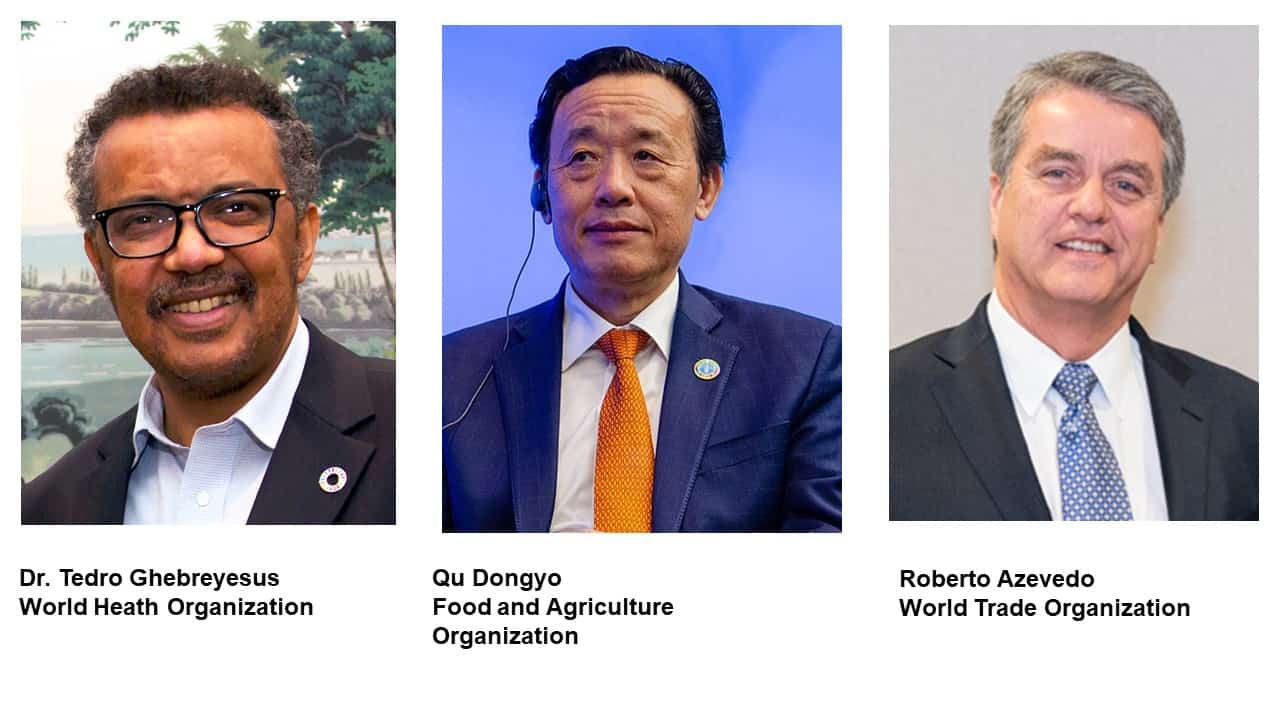 Touch the Soil News #1605 (Feature Photo – Director Generals of WHO, FAO & WTO – By M. Jacobson – Gonzalez – ITU Pictures from Geneva, Switzerland – https://www.flickr.com/photos/itupictures/36433272494, CC BY 2.0, Creative Commons Attribution-Share Alike 2.0 Generic,By The White House from Washington, DC – President Trump at Davos, Public Domain, https://commons.wikimedia.org/w/index.php?curid=86339937https://commons.wikimedia.org/w/index.php?curid=65393569
While shutting the economy down for virus concerns has reached a wide consensus, perhaps a wider consensus is that we still need to eat. Recently, the Directors General of the World Health Organization, the Food and Agriculture Organization at the U.N. in Rome and the World Trade Organization warned of the existential dangers of drastic disruptions of global trade and the resulting risk to food security.
Imbalances in the food chain pipeline can result in excessive waste and other problems. The joint statement of these international leaders may be something worth noting. The recent spike in food gardening is no misnomer, as people's intuitions about food represent a reality that shouldn't be ignored.
You can read the full story here: