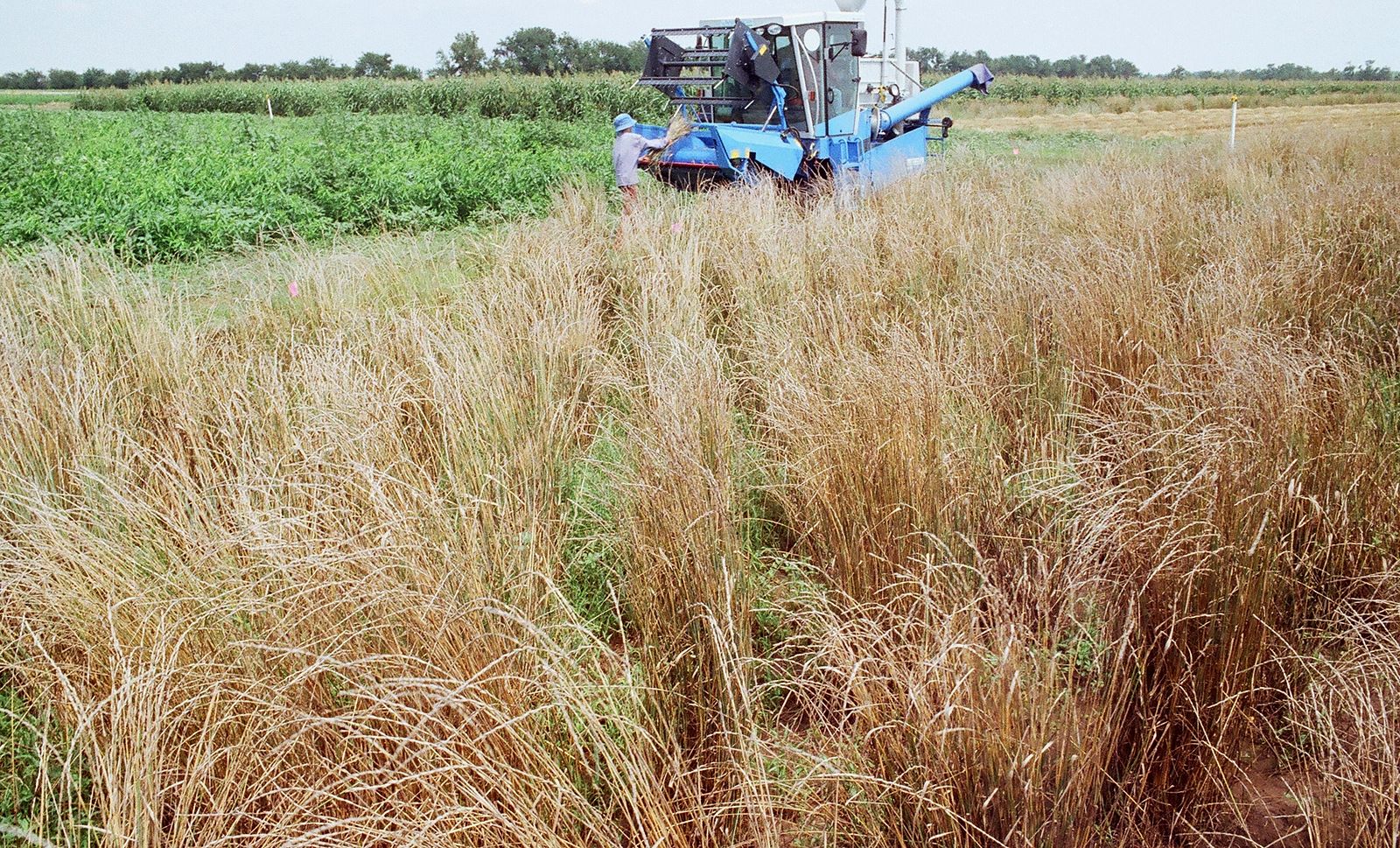 Touch the Soil News #2010 (photo – Kernza Wheat Harvest at the Land Institute- (CCA 3.0 Unported, Dehaan )
Agricultural crop inputs giant Wilbur-Ellis just awarded a Kansas State University team with $25,000 on their work with perennial grains.  While yields are less, not having to plant every year, and getting big soil benefits the focus on this new approach to grains is increasing.
The Land Institute in Kansas picked up on perennial grains some years back and is also on the same track as Kansas State University. https://landinstitute.org/our-work/perennial-crops/
Over the last 20 years, research and development has also been going on with a now established perennial wheat crop with no gluten called Kernza for which you can watch the video below.