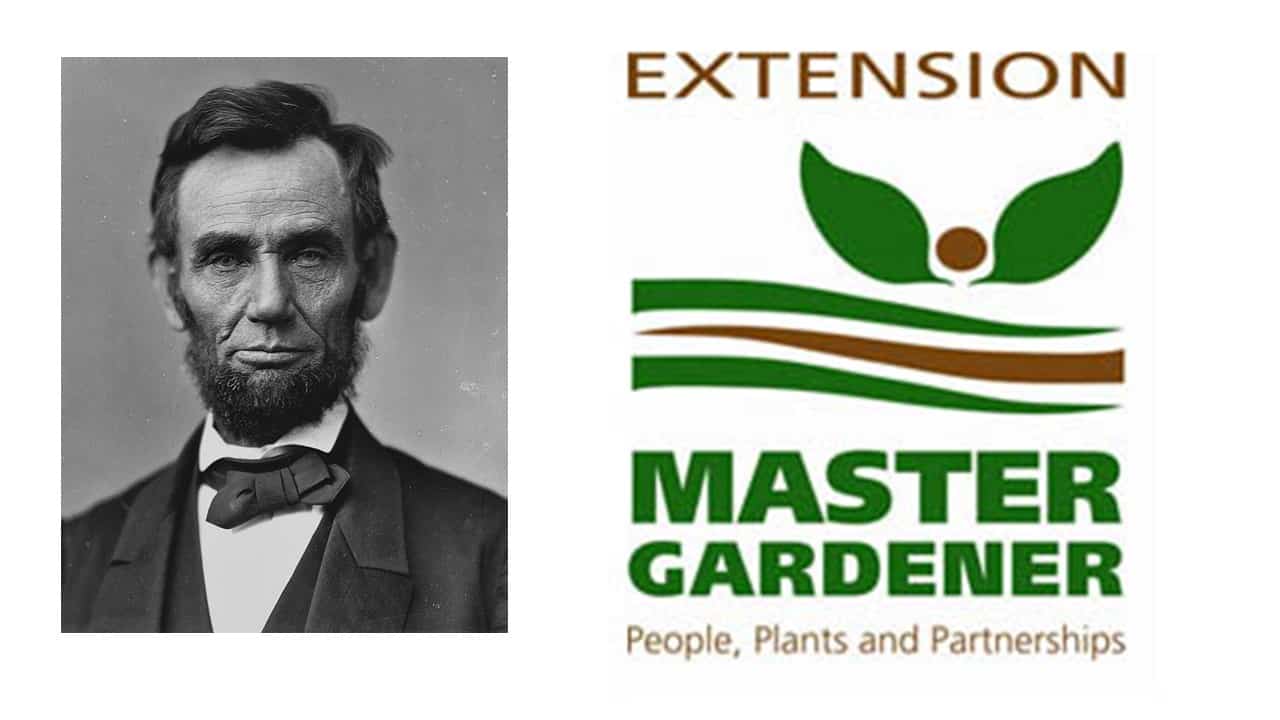 Positive Future #874 (Feature photo – Abraham Lincoln and Master Gardener Logo, Public Domain)
Back in 1862, Abraham Lincoln signed the Morrell Act, which created Land-Grant Universities. These universities were given federal lands to sell in order to raise revenue to establish themselves. The were charged with, among other things, the teaching of practical agriculture.
That vision continues today under the Extension Service of the Land Grant universities, often with programs in local counties. One of those programs is the Master Gardener Program. The program trains individuals in the science and art of gardening, who then pass on the information they learned to people in their community.
Recently, Master Gardeners came in the news through there efforts to build and serve in a demonstration garden at the city of Loomis library. You can read more of the story here: https://goldcountrymedia.com/news/202447/uc-demonstration-gardens-planned-for-loomis-library-grounds/