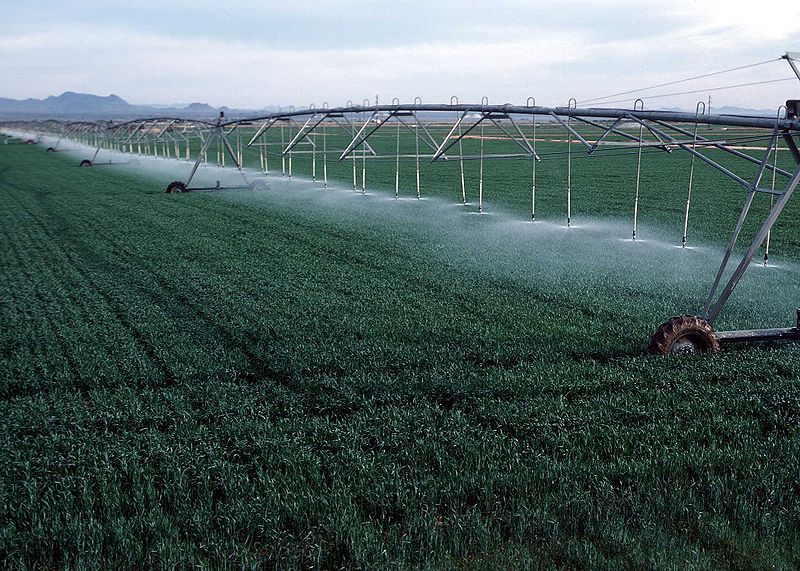 Touch the Soil News #1298 (Feature photo – Mechanical Irrigation in Yuma, Arizona – Public Domain)
The number one focus of most people is how they are going to translate their work ethic and skills into dollars. As such, it is not unreasonable that most of us measure wealth in terms of dollars. However, much of the real wealth behind dollars is people and the world's natural resources.
At the international level, the availability of and access to fresh water for personal use and food production is the cornerstone of wealth. It is the cornerstone of efforts to end poverty and hunger. In a world with over 2 billion people living in countries with high water stress, perhaps it is worth assessing our own access to water and its sustainability.
You can read the international report here from the Food and Agriculture Organization: