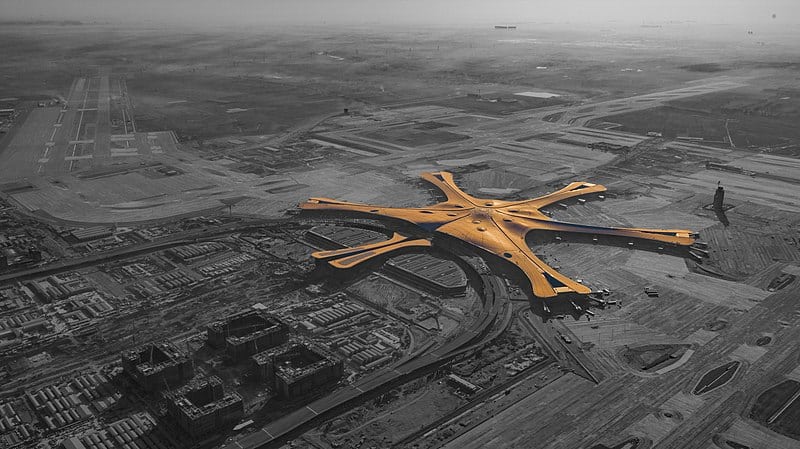 Positive Future #586 (Feature photo – New Beijing Airport – CCA SA 4.0 International, 王之桐)
Called the Beijing Daxing International Airport, the new facility hosts energy savings and water catchment technology. The new airport building represents a covered space of 172 acres – making it the largest of its kind in the world.
Beijing, at the center of a metro area of 24 million people, is one of those mega-cities that is defining life for increasing numbers of people. With these cities come mega-projects that push the limits of financing. The new airport along with all the periphery renovations and construction came in at a price tag of $63 billion, putting it into the one of the top 5 most expensive construction projects ever in the world. That cost would equate to almost $200 per person for every person in the U.S.