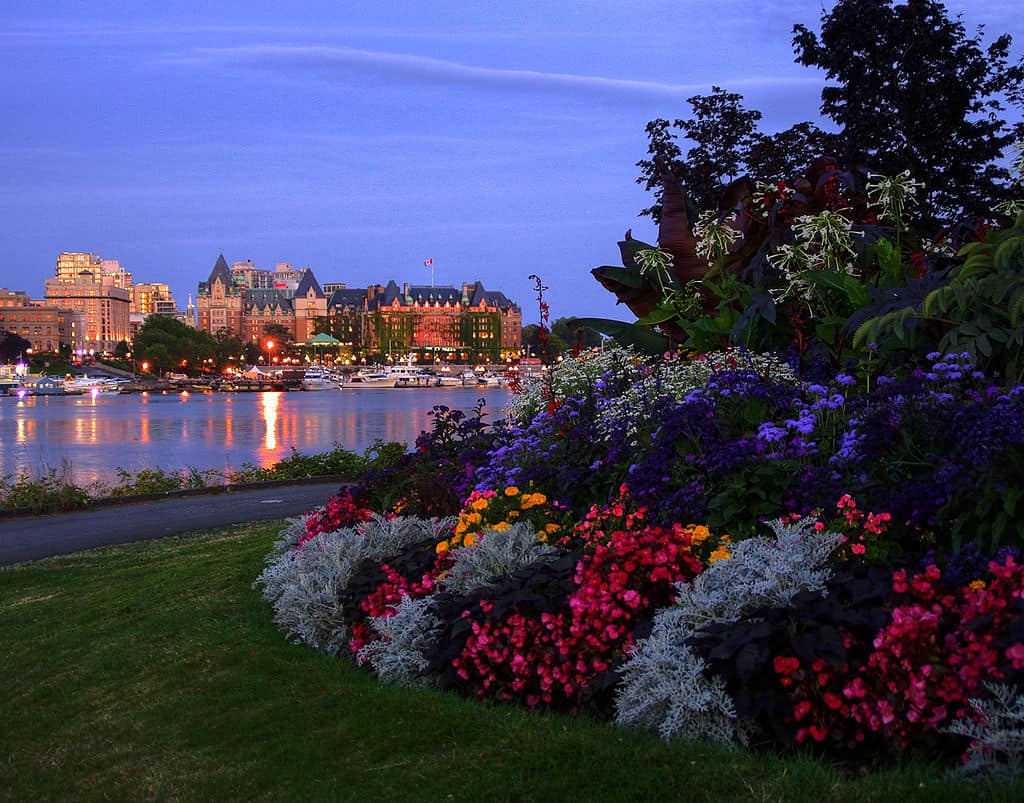 Touch the Soil News #1317 (Feature photo – James Bay, Victoria, Canada – By Brandon Godfrey from Victoria B.C, Canada – Laurel Point Park in Victoria B.CUploaded by PDTillman, CC BY-SA 2.0, https://commons.wikimedia.org/w/index.php?curid=8831705)
Within the historic 1948 United Nations Universal Declaration of Human Rights is the right to food (access and affordability). While we all consider access to food as a one of the most basic of human necessities, the global landscape of political turmoil and limitations of finance often fail in the economics needed for everyone to eat.
Coming from a completely different angle, access and the production of food has in recent years taken on a public interest in public spaces. The Times Colonist of British Columbia brings a story of just such an undertaking by a community neighborhood association and the city of Victoria. The James Bay Neighborhood Association has been pushing for the cultivation of berry bushes and fruit trees in city spaces.
You can read the full story here: https://www.timescolonist.com/news/local/neighbourhood-group-hopes-to-bring-berries-to-james-bay-boulevards-1.23801666