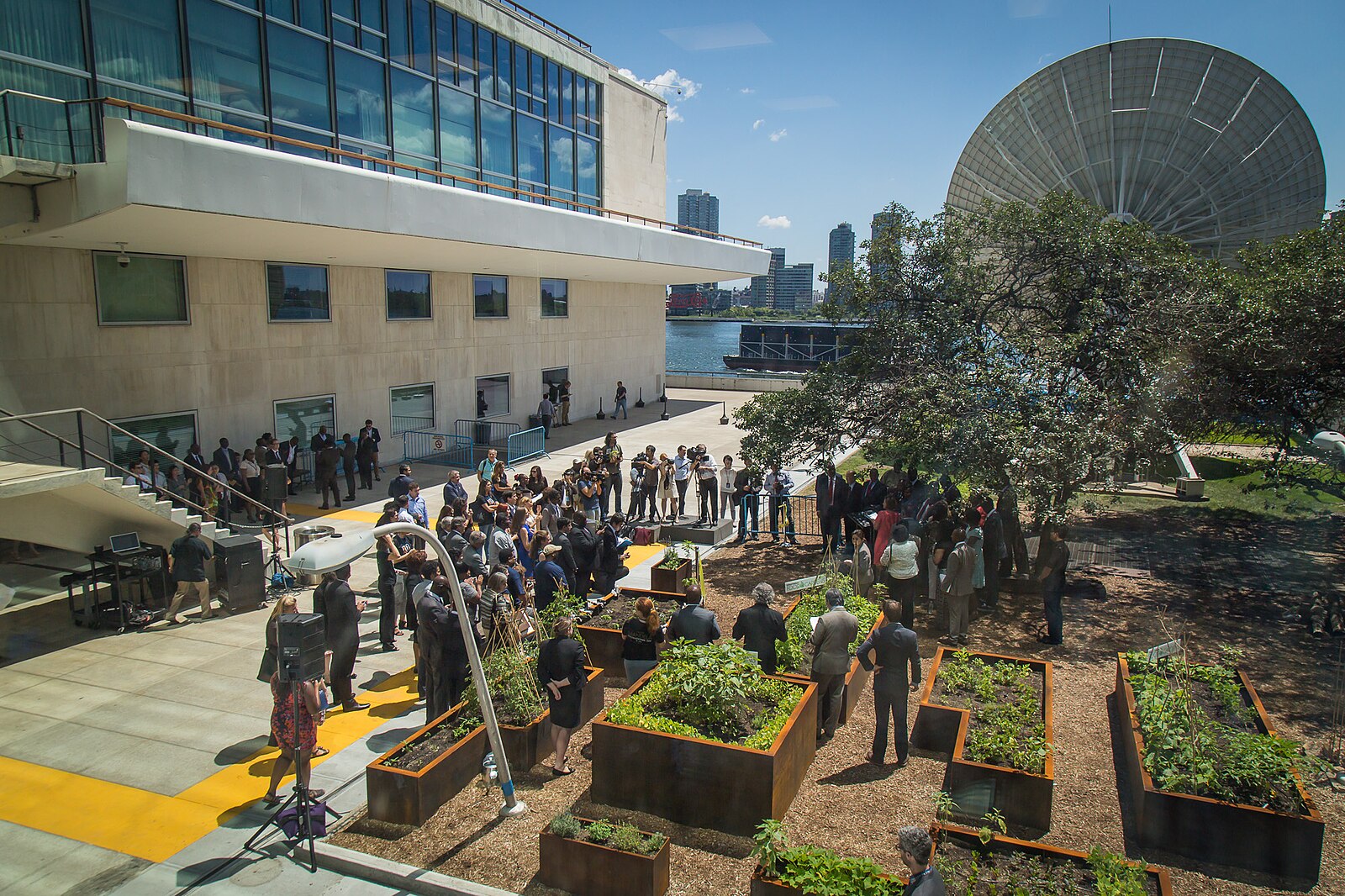 Touch the Soil News #1997 (photo – United Nations Food Garden  (CCA SA 2.0 Generic, United Nations / John Gillespie)
DW News Portal offers a video on the Green Business College that teaches folks, for a modest fee, how to grow, preserve and prepare fresh foods.  This is certainly not the first of its kind as such enterprises have been reported around the world.
In the U.S., there are many similar initiatives that, while in the early stages of adoption, are looking for economic expression.  The high cost of processed and prepared foods is a fact of life.  We are too busy and too disconnected to form local cooperatives that help in designing specialization of labor (the local folks) to make the effort worth the time.  One person trying to grow 40 different varieties of crops is too cumbersome.  However, by assigning specific duties and creating a master grow –plan, could this approach be attractive economically?
The following link takes you to DW news where you can watch the video and the link to the Green Business College.
https://www.dw.com/en/how-home-gardens-are-saving-people-money/video-66799314