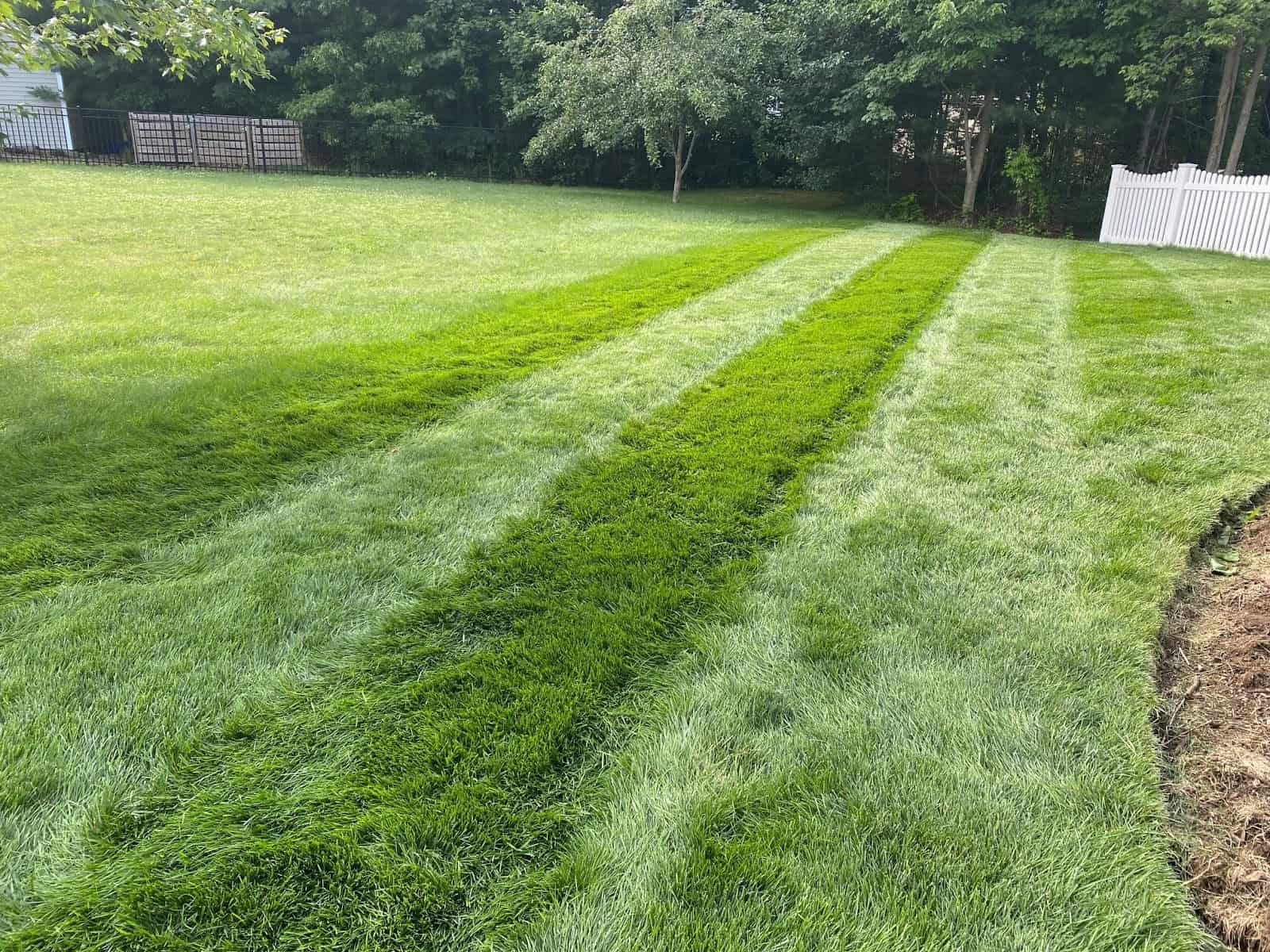 If you're a cool season lawn care fanatic like me, you're itching to get back out in your yard after the long winter months. December – April can seem like an eternity. So during that time, we set our upcoming lawn care plans, and surfed and studied hundreds of YouTube videos, Facebook groups, and lawn forms?
Fast forward to the spring, and our lawns are green and thriving. The grass is growing like crazy and we might even be the talk of the neighborhood. April, May, and early June we're dialed-in and in the zone. But then, summer rolls around and all bets on having a mint lawn until November are out the window.
The summer complex conundrum can be a real buzzkill.
Heat and drought stress
Fungus and diseases
Grubs & Insects
In 2020, mother nature gave us here in the Northeast virtually zero rain. This turned 90% of the lawns dormant brown.
With humidity levels high and overnight temps in the 60s-70s, there's always brown patch, dollar spot and a plethora of other fungus and diseases to be wary of.
We've all been there, and a brown or yellow lawn ain't pretty. That's why it's best to prep for the summer with these crucial ingredients. If you happen to be in this exact predicament now, you can still right the ship.
Sea Kelp: aids in drought resistance, root development, and is a soil stimulant. ascophyllum nodosum
Humic Acid: natural chelator, aids in nutrient and water uptake in the plant, and the best soil amendment that increases microbial activity in your dirt.
Potassium (K): aids in drought tolerance, disease resistance, and the "all around" macronutrient for plant health.
Calcium (Ca): builds the grasses cell walls, structural support, and strengthens the plant to fight fungus, heat damage, and drought stress.
Iron (Fe): prevents chlorosis, can help mask discoloration, provides dark green color.
Sensing the trend?
This year, while I have applied preventative fungicides, I have literally no fungus or diseases in my lawn.
Why?
After several years of testing Kelp4less products on my own lawns, I've incorporated much more of these ingredients to the mix. Here's my "summer survival" plan to-date (April – July).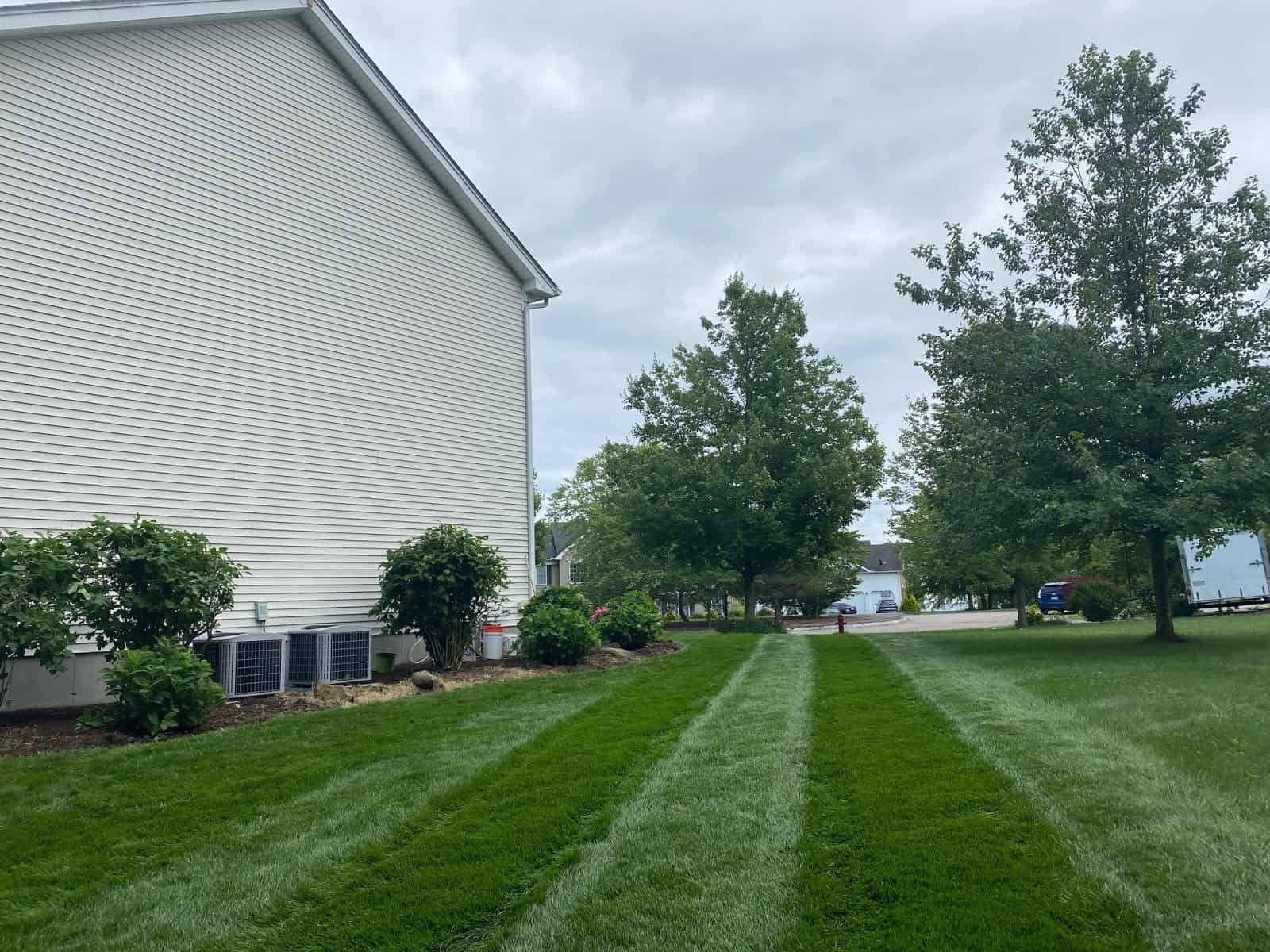 APRIL
Carbon Phix (3 lbs./1,000 sq. ft.) delivers 0.6#/N 
Mix of fast and slow release nitrogen, carbon, humic acid, sulfur, iron, calcium and potassium. Your all-in-one granular fertilizer
Green Balance (1 oz./1,000 sq. ft.)
Like a multivitamin supplement for your turf. Tons of beneficial micronutrients for your turf. Use any time of the year (spoon feed bi-weekly or monthly if desired). 
Green Lawn & Turf (1 oz./1,000 sq. ft.)
Promotes root growth and overall plant health. A nice kickstart to the lawn care season
MAY
Carbon Phix (4 lbs./1,000 sq. ft.) delivers 0.8#/N 
Aeration + Yucca (½ oz./1,000 sq. ft.)
Helps loosen the soil to allow water, air, and nutrients to better penetrate the soil. 
Heavy Hitter (2 oz./1,000 sq. ft.)
Cool season lawns are in full swing. The boost of nitrogen will help push some more growth, while the iron promotes a dark green lawn.
The best of the best grub control and prevention
Propiconazole (1-2 oz./1,000 sq. ft.)
JUNE
Carbon Phix (3 lbs./1,000 sq. ft.) delivers 0.6#/N 
Survival (1 oz./1,000 sq. ft.)
Three proven ingredients to help prevent summer stresses: Humic Acid, Sulfate of Potash, and Sea Kelp.Help ward off heat and drought stress, plus any fungus, diseases, and insects. 
Calcium Carbonate (½ oz./1,000 sq. ft.)
Balances pH and helps build cellular strength and structural support in the plant.
0-0-50 (1 lb./1,000 sq. ft.)
Supplies additional sulfate of potash (SOP) in granular form for the summer months.
Azoxystrobin 2SC (0.7 oz./1,000 sq. ft.)
JULY (you can add a slow release organic fertilizer here)
Thatch Eater (½ oz./1,000 sq. ft.)
Molasses to provide natural food source in the form of carbohydrates (sugars) along with enzymes to break down thatch and organic matter
Survival (½ oz./1,000 sq. ft.)
Calcium Carbonate (½ oz./1,000 sq. ft.)
Propiconazole (1-2 oz./1,000 sq. ft.)
There you have it. Keep feeding your lawn these essential ingredients to fight the stresses of summer every year. Shop for the best lawn care products and soil amendments in the purest form on Kelp4less.com
This guest post was written by Mark Marino of Lawn Phix – a cool season lawn care blog providing free guides, schedules, and tips for the DIY homeowner.