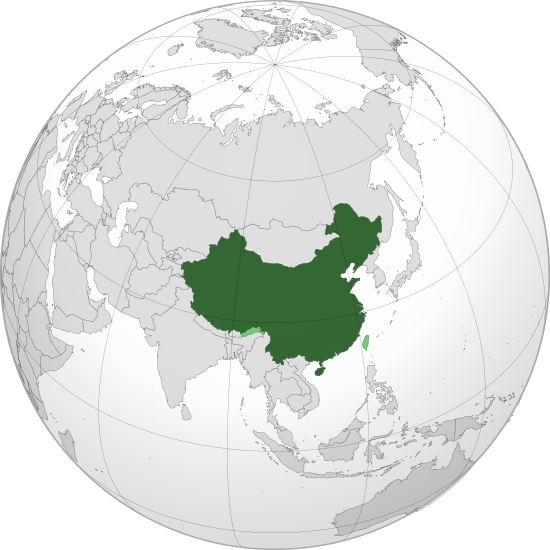 Touch the Soil News #1812 (Feature Photo  – Orthographic Map of China – CCA SA 3.0 Unported)
China is a lot of things, but food secure is not one of them. According to the World Agricultural Outlook Board (WOAB), China needs to import approximately 135 million metric tonnes of agricultural commodities from around the world from this year's crops. That equates to roughly 300 billion pounds of food. That's 215 pounds of food for every one of China's 1.4 billion people. Without this food, China would theoretically have to go 72 days without eating this year.
It would take roughly 94 million acres of land with sufficient water to grow this 300 billion pounds of food. That equates to a farm that is 100 miles wide and 1,500 miles long. Good farmland in Iowa, can exceed $10,000 an acre. This means that 94 million acres of farmland needed to grow China's shortfall could cost $1 trillion dollars in today's market. And we haven't included the cost of the equipment, seeds and crop inputs.
For many people today, food security is measured by what's available on grocery shelves, not the fact that farmland and water are no longer abundant. Do you think Americans will start converting lawns to food any time soon?
Kick Start Your Growing Venture with Kelp4Less Grow Products