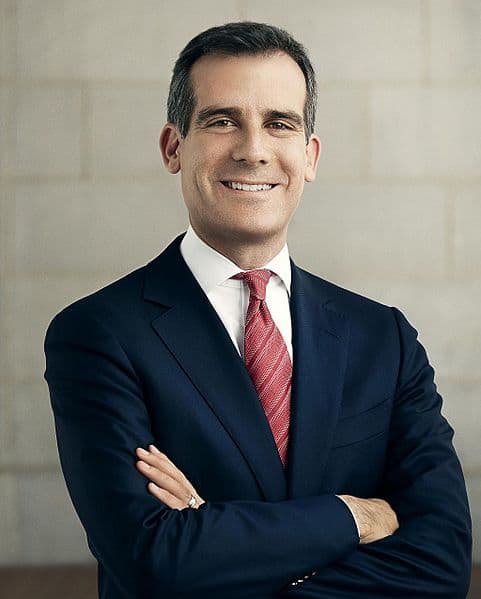 Positive Future #453 (Feature photo – Los Angeles Mayor Eric Garcetti plans have Los Angeles step to the beat of a different drummer – CCA 2.0 Generic)
Reeling from fires and floods, Los Angeles Mayor Eric Garcetti (in office since 2013) is planning some big changes. One such change is that 80 percent of vehicles in Los Angeles are to be powered by electricity or zero emissions fuels by 2035 – that's only 16 years into the future. Los Angeles has 4 million people.
Clean Technica journalist Steve Hanley brings us the rest of the story that could lead to upending the existing automobile culture in the U.S.
https://cleantechnica.com/2019/05/06/los-angeles-green-new-deal-will-change-citys-car-culture/