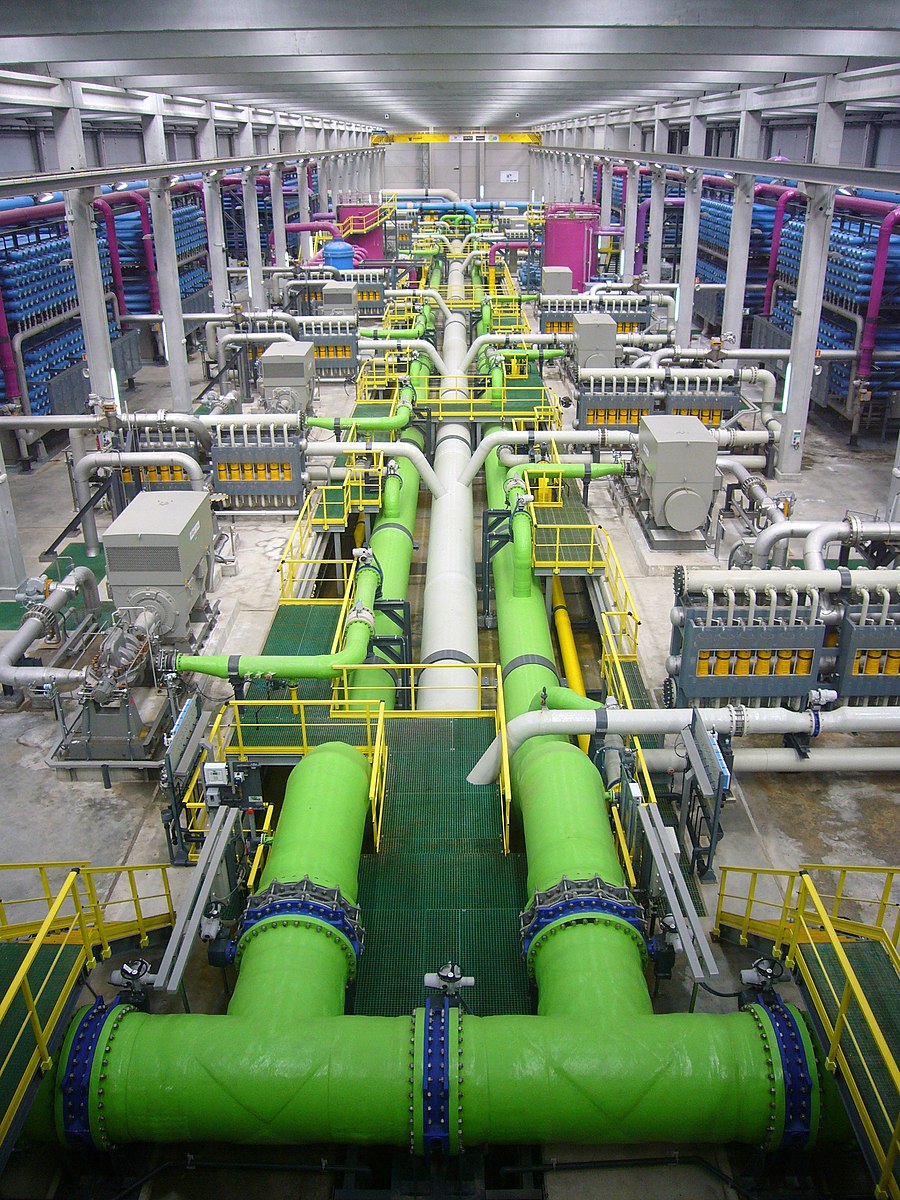 Touch the Soil News #1995 ( photo – Seawater Reverse Osmosis plant in Barcelona –  (CCA SA 3.0, James Grellier)
Water desalination technology and build out has become an arena the U.S. is nibbling on, but not taking a lead.  Yet, access to fresh water is becoming more of an issue each year.  It would be great if focus on water availability and access could achieve the same great results as I-phone technology.  With more folks looking at home and urban farming, water is the next challenge.
The largest water desalination plant is located at Jebel Ali Power Plant and Water Desalination complex, operated by the Dubai Electricity and Water Authority (DEWA) is located in the United Arab Emirates.  The plant has a total desalinated water production capacity of 2,227,587 cubic meters per day.  At 264 gallons per cubic meters, that equates to 588 million gallons of water a day.  Estimates in the U.S. are that the per person water use a day is 100 gallons. That would provide water to almost 6 million people.   This one large plant can supply over half of the UAD population of 10 million.