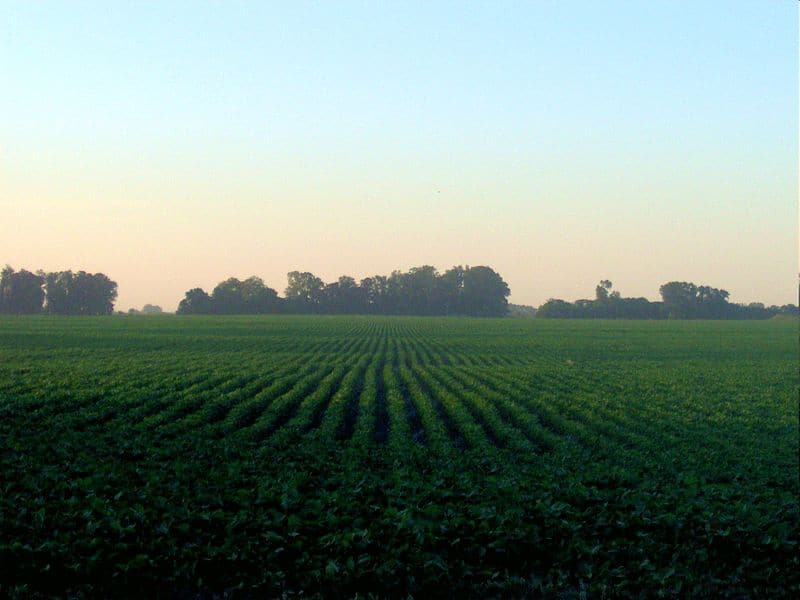 Touch the Soil News #1407 (Feature photo – Soybean Fields – Creative Commons Attribution-Share Alike 3.0 Unported license – Alfonso)
DTN Ag Policy Editor Chris Clayton brings us the story of how a disappointed China is looking to find other sources for food commodities than the United States. COFO, China's largest agricultural enterprise is going to expand purchases of Brazilian soybeans by 25 percent and invest in the development of over 60 million acres of soybeans. Of note is that 60 million acres is equivalent to about 20 percent of all prime farm ground in America. Not to forget, 60 million acres represents about 2/3 of all the soybeans grown in the U.S.
Farmland expansion of this size must invariably tread on rainforests and other sensitive areas important for planetary atmospheric health.
You can read the full story here: https://www.farmlandgrab.org/post/view/29093-china-investing-in-brazil-ag