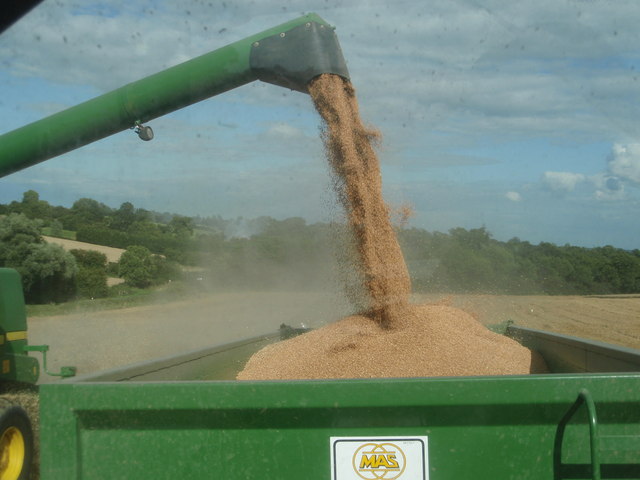 Touch the Soil News #1788 (Feature Photo  – Wheat Harvest – CCA SA 2.0   Generic, Michael Trolove)
In many ways, the world is hinged together by food trade. Nations with an ability to grow certain foods, can create a revenue stream by selling to nations unable to grow certain foods. The economics of food trade, is important to all parties. As such, the international price of food commodities, is of concern as it hits another arena of importance – the purchasing power of nations and their citizens who are dependent upon imports.
While we can all identify the reasons, the average food price index for 2020 was 98.1 and it rose to 125.8 for 2021. That is a 28.2 percent average increase over 1 year. This makes it the highest food inflation in modern history. The food price for commodities is what a nation would pay when going onto the world market for bulk commodities. The commodities include the food groups of meat, dairy, cereals (includes wheat), vegetable oils and sugar. You can see the full report on the FAO website here: https://www.fao.org/worldfoodsituation/foodpricesindex/en/
Nations whose citizens eat close to the field – few processed or packaged foods – are most impacted by this increase. Nations whose citizens eat processed, packaged and prepared foods may be less impacted by this increase.